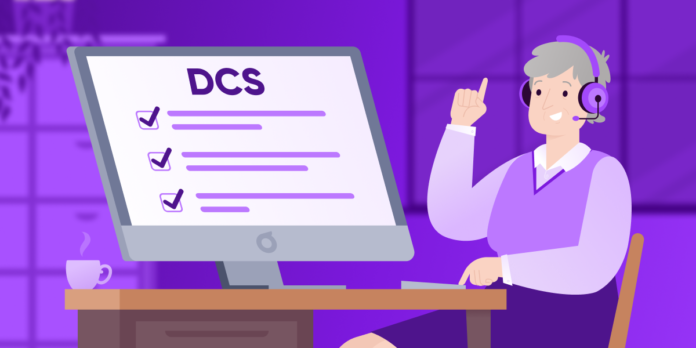 Use a Checklist
Previously, we mapped out the three main steps to get you started on your Digital Customer Service (DCS) journey. While organizations reflect on these, there may be more specific issues at hand. Are you finding it difficult to fully engage with your customers/members? Or maybe you want to up the ante with the customer experience you are providing? Whether you find yourself in one camp or the other or even somewhere else altogether, DCS can get you where you want to go.
Digital Customer Service is a platform that provides seamless communication touch points to service and guide your customers/members. Through SMS, chat, voice, video, and social media, your digital visitors use the mode, device, and time they want to reach out and your institution meets them there. Not only that, but with a ChannelLess™ DCS solution, you not only meet them there but continue the engagement in one seamless interaction. With the current economic turbulence, It is more important than ever to provide this type of support to deepen relationships and encourage loyalty. 
To ensure you won't fall behind, it is important to track, measure, and review all your current engagement points. Are they working the way they should? Are there any gaps? What is the average handle time? Which channels are most utilized? The answers to these questions and more will give you a good baseline view of your DCS effectiveness. To give your DCS system the structure it needs for optimal performance, use the following checklist:
Track where your digital users engage most – website, digital apps, social, etc.
Ensure you have the right feedback mechanisms to answer any questions, direct users to the right place, and allow them to reach out to a live representative if needed
Tie in analytics to better understand where visitors need the most help
If you find gaps that cannot be filled internally, look for vendors that offer seamless, secure DCS solutions
Ask the right questions about scalability, reliability, security, and innovation of potential vendors 
Test-drive the solution in a sandbox to ensure it works for your institution
Set up a strategy for the migration to the new DCS solution, considering a phased approach to get started more quickly (weeks vs. months)
Implement the DCS solution according to the plan
Train staff to use the tools to assist with DCS seamlessly (CoBrowsing, Live Observation, in addition to chat, OnScreen Voice, video, etc.)
Communicate the rollout with your customers/members
Measure results, assess with goals or KPIs in mind, and fine-tune as needed
Reap the benefits of seamless customer service for both representatives and customers/members
Once you have developed, enhanced, and fine-tuned your DCS system, there is little time to rest on your laurels. To keep up with customer needs, you will need to regularly assess its performance and make enhancements accordingly, especially as technologies advance. Using a DCS solution that is easily updated and expanded will reduce your time and efforts, however, and future-proof your institution. Wouldn't that be nice to check off your to-do list?

To learn more about the benefits of Digital Customer Service, visit our Digital Customer Service web page.