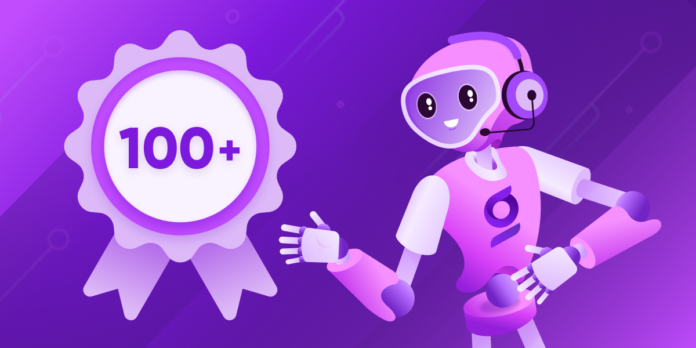 Since the acquisition of Finn AI in June 2022 and the subsequent creation of the Glia Virtual Assistant (GVA) as we know it, the AI solution has rapidly become a leading chatbot for the financial industry with over 100 banks and credit unions served. With its 800+ built-in banking-specific use cases, ability to serve both digitally and over the phone, and being integrated seamlessly into human representatives' workflows, the GVA has shone as an example of smart automation that improves all aspects of both the customer and employee experience. 
Automation within customer service channels has become an increasingly requested feature across the financial industry, allowing for users to easily self-serve for the kinds of simple, routine requests that normally monopolize service staff's time. In an era of nearly unprecedented hype for AI in almost all industries, and with the capabilities of the technology rapidly shifting, it becomes more important than ever to prioritize solutions that have a proven track record of success and can deliver on the promise of an advanced customer service experience. Not all solutions are made equal, and cutting through the hype to find the winning products within is the key to successful innovation.
There are many reasons why the GVA has stood out as such a successful solution, which is why so many financial institutions have trusted it to transform their customer service experience. Here's just a few of the standout features that sets the GVA apart:
Seamlessly Works Across All Major Channels
The GVA has evolved much past its initial debut, expanding across several communication channels to serve users no matter how they prefer to get in touch. Starting off serving users in web chat, it has since expanded into utilizing digital voice to serve users online via verbal commands, to dial-in phone service to replace outdated IVR models, and even into SMS and other 3rd party messaging applications. The GVA can provide a fully automated experience for users across every major channel, all managed from the same single platform.
Specifically Built for Banks and Credit Unions 
The Glia Virtual Assistant is one of the only AI-chatbot solutions specifically designed for use with banks and credit unions. It's already been pre-trained to recognize over 800 different user goals and continuously learns and adapts from the millions of banking conversations in its database. There's no intensive AI training required, as the GVA is ready to hit the ground running with only minor content edits needed to get it matched for just about any financial institution.
AI Integrated Seamlessly with Live Reps
The GVA offers broad and powerful AI self-service capabilities to banks and credit unions, but not all interactions can, or should, be served by AI assistants. Keeping humans in the loop and always providing ways for users to reach out for live reps for more complex interactions (or when they simply would prefer to speak to a human) is essential for providing a positive user experience. The GVA can seamlessly transition users from an automated AI interaction to human-led assistance without ever needing to leave the chat window or dial a new phone number. 
Learn more at glia.com/glia-virtual-assistants