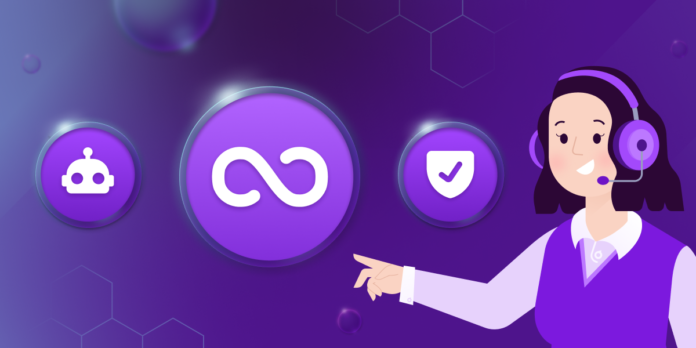 How to Optimize Digital Interactions for Greater Efficiency, Conversion & Member Experience
This article originally appeared in the CUNA Magazine and was written by Jay Choi, our Chief Product Officer. It can be viewed here.
As credit unions face a challenging environment of continuing deposit competition and looming credit risk issues, it's more important than ever to ensure you're getting the most value from member-facing tech stacks. Ensuring technology is optimized during such times not only maximizes resources to boost efficiencies and decrease costs, but can also provide opportunities to keep members on track financially and even grow membership.
Creating opportunities to connect with your members when they most need guidance is a must to drive successful outcomes, loyalty, and value. Similarly important, if it takes too long for current or potential members to find information quickly and easily on your digital properties, abandonments rise and expectations are not met.
So, how can your credit union ensure your digital communication technology is cutting-edge to exceed member expectations while maximizing efficiency and growth? Here are three areas to assess to answer that question.
In order to provide a seamless member experience, digital channels need to be easily accessed and switched without skipping a beat. Channel-specific technologies often result in unsatisfying and inefficient dead-ends without the ability to transition when needed. In fact, Gartner reports that 62% of customer service channel transitions are "high effort." With a single, ChannelLess platform for all interactions (including phone, chat, SMS, video, and more), your credit union can guide members every step of the way to help them at their critical points of need while providing valuable operational efficiency for the organization. Consider those members looking for extra help, such as understanding interest rate options when applying for a new credit card, making a loan payment, or setting up direct deposit. Real-time support with digital tools provides immediate context. Using a streamlined, cutting-edge member-facing technology with collaborative tools, such as CoBrowsing, provides up to 20% faster issue resolution and 2x higher conversion.
2. Industry-specific automation
Around 75% of contact center inquiries are routine ones. AI-driven virtual assistants can answer simple questions and direct members quickly and easily, reducing contact center volume so representatives can efficiently handle more complex interactions. Using pre-built banking bots ensures more controlled and compliant, on-brand and on-point responses—with a path to live help when needed. Banking-specific bots also offer quicker time-to-value and less risk than generic or unpredictable generative AI technologies.  Enabling voice- and chat-based virtual assistance can lower average wait times and average handle times by as much as 80%, simultaneously reducing operational costs, increasing rep productivity, and improving the member experience. 
When reviewing any technology solutions, your credit union knows security is table stakes. As cyber risks continue to increase, heightened scrutiny is needed. Don't let your interaction technology be the weakest link. Review all relevant reports, discuss downtime with the IT team, and double-check data privacy processes. It's not uncommon that a financial institution finds out that its chat feature does not have the end-to-end security it expected. So, make sure to verify how tight and extensive the security measures are for your digital communication technologies. Members trust their credit unions to have iron-clad security to keep all data safe, and trust equates to member loyalty and lifetime value, so protecting that trust is vital. Imagine the potential cost of a security breach.
Now is not the time to cut corners with your technology. Ensuring that your digital communications are streamlined and supported with intelligent automation and iron-clad security sets your credit union up for success throughout the ups and downs of the economy. As the economic landscape continues to create hurdles for members to borrow and manage finances, cutting-edge technology, such as the Glia Interaction Platform, elevates the opportunities for credit unions to guide members through these hurdles and stay ahead of the pack.