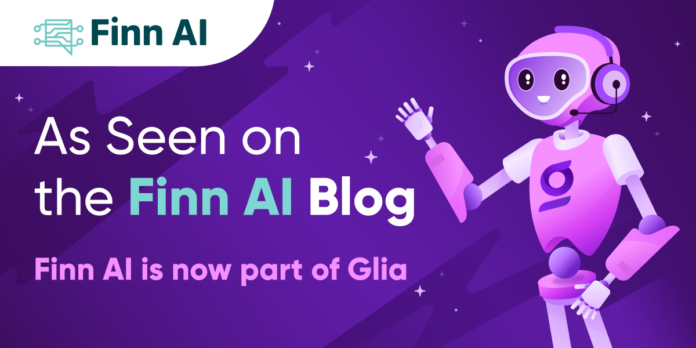 This post originally appeared on the Finn AI blog, which is now part of Glia.
What ever happened to bankers hours? People are already stressed enough with their own jobs, family, and other responsibilities during the typical day, so personal financial management is increasingly getting pushed to the end of the day or a weekend. That creates a challenge for credit unions and banks: how do you deliver off-hours service that still creates the positive, loyalty-generating experience that customers expect from your on-hours service?
Our research shows that over 30% of customer requests are coming in from outside of bank business hours (The standard Monday to Friday, 9 AM – 5 PM). These customers are being supported in their endeavour for off-hours service by ever-improving mobile banking options in customers' pockets 24/7, allowing them to do their banking whenever needed, wherever they may be.
Creating a positive experience and delivering quick help whenever it's needed is what keeps customers wanting to stay with their financial institution. However, operating a customer support staff that can personally tend to user needs at all hours of the day can be costly. Factor in the cost to answer a contact center service request, typically $10-15 per request, and live staffing for off-hours inquiries becomes an expensive proposition.
Is there a more efficient way to deliver exceptional 24/7 service?
The Missing Piece – Great Service, 24/7
Financial institutions, especially credit unions and small/mid-sized banks, are finding that an intelligent, AI-driven chatbot creates a compelling option for serving clients any time of day at a more manageable rate.
A chatbot hits the middle ground between an expensive, fixed cost fully staffed 24 hour call center and offering no off-hours service at all while meaningfully increasing CSAT scores.
Here's how a chatbot uniquely solves the 24/7 experience problem:
Always-available service, independent of the time of day: Whether it's 12 PM or AM, or any time in between, a chatbot is always on and ready to answer user questions.
No capacity or staffing decisions: A chatbot can offer full capacity whenever, wherever it's needed.
Far lower cost to serve: With a chatbot, you're only paying for what you use.
An advanced, digital experience: It can match the proprietary systems offered by the biggest banks around, keeping your customer service experience competitive.
For financial institutions looking to serve their customers at any time with the same intelligent, personalized experience they'd get during business hours, an AI-powered chatbot is an easy choice. The world of digital banking is becoming the new normal for many people, meaning that they expect their institution of choice to not live primarily in a brick and mortar location, but in their pocket. With a banking chatbot, you can give them full access to your services whenever they need it, providing a fully 24/7 digital banking experience that will keep customers satisfied.