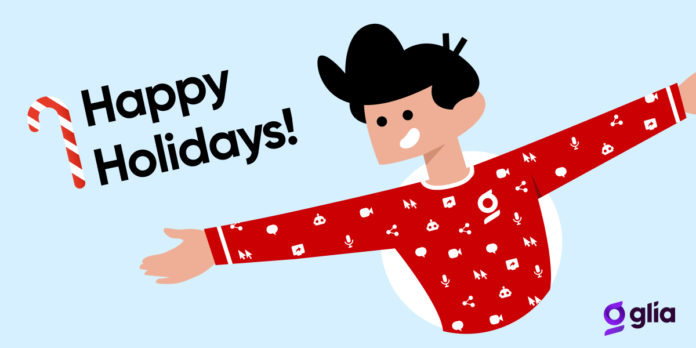 Reflecting on a Year of Growth
As 2021 comes to a close, we are reflecting on the amazing experiences that we've had with customers, partners, and the broader financial community. We are proud to help you make meaningful digital connections with your customers and members. We'll share a more in-depth wrap-up after the year ends but here are a few notable highlights:
Banks, credit unions, and financial institutions continued to partner with us to deliver Digital Customer Service. In 2021 over 100 new clients entrusted their Digital Customer Service strategy to Glia.


Expanded our partnership community. In 2021, we solidified and forged 22 new relationships with innovative technology providers. From AI to insurtech to fintech and customer engagement solutions, our partner ecosystem continues to grow and flourish. We are grateful to work with amazing reseller and technology partners and look forward to continuing to innovate and deliver exceptional products and services with these partners.


Received recognition for our DCS work. We are humbled and honored to have been listed on the Deloitte Technology Fast 500™ and the CB Insights Fintech 250 list for a second year in a row. We were the first non-European startup to be inducted into the Estonian Startup Wall of Fame. Additionally, you helped us earn our 10th Finnovate Best of Show award and our employees secured us a Great Place to Work Certified™ designation.


Published the Digital Customer Service book. Our team is proud to be one of the pioneers in the Digital Customer Service space, and the book illustrates how psychology and technology can meet to improve customer experiences.

Every day we get the pleasure of helping our customers and partners enhance the services they provide to their own customers and members, meeting people where they are: OnScreen. We are grateful for the trusted partnerships that we have built with each of our customers. Thank you! We are looking forward to continued success and partnership with you in 2022 and beyond.