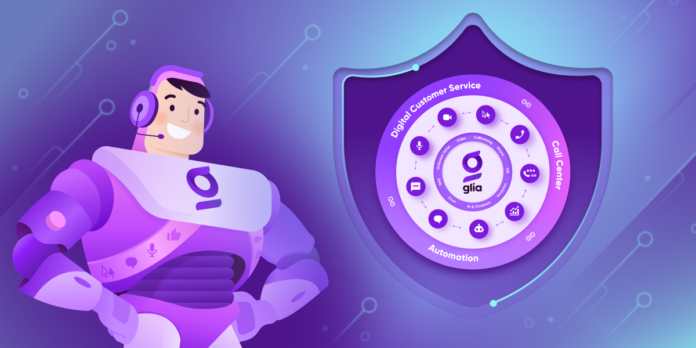 When financial institutions (FIs) look at any technology, including Digital Customer Service, security is of utmost importance. Data breaches and cyber risks have risen as digital transformations continue, raising the cybersecurity stakes.
A report from Soros discovered that ransomware impacted 55% of financial institutions in 2022, which rose 62% from 2021. Not only that, but many of these institutions got the lowest insurance reimbursements for these events.
In this environment, it is not surprising that 85% of community bank executives listed cybersecurity risk as a top area of focus in the 2023 Risk Management Association survey. With digital transformation in varying stages at FIs, keeping progress moving forward without causing additional risk is vital.
To this end, having an iron-clad customer interaction platform supporting your front line must be a top priority. An end-to-end, secure solution, like Glia, with secure messaging and encrypted file sharing, is an important way to ensure your digital security. Here are five more.
Monitor & test for any technology vulnerabilities and anomalies on an ongoing basis. Using security information and event management as-a-service (SIEMasS) is one easy way to do this. It provides your institution with an analysis of your systems and what should be done to mitigate potential risks.
Ensure your institution is performing technology updates regularly to patch any gaps. This is a vital way to keep your technology stack healthy so that viruses, bugs, and other larger detrimental agents can't make their way in and wreak havoc.
Train employees and educate customers or members regularly to spot any irregularities or phishing attempts and report them immediately. Most cyber attacks come through phishing, in order to catch people who are not paying attention. New research shows that up to half of HTML email attachments are malicious. So, providing ongoing information on cyber risks and phishing is a must to keep everyone safe.
Verify that third-party technology partners have a solid record of protecting against cyber risks and fraud. This should be a part of the vendor due diligence. And, to ensure that it continues to be a priority with the tech partner, the contract should require continued cybersecurity dedication.
Research cyber insurance options thoroughly. There are several options available for first-party and third-party coverage, so assess properly and read the fine print. Crunch the numbers on how much you need to protect, including your business account holders, then shop around for the best fit to make sure you are not left without the right coverage should an unfortunate cyber event happen.
Security has always been our top priority. Glia Interaction Platform was architected from the ground up to exceed the security, reliability, and compliance needs of the most demanding financial institutions and we hold ourselves to that standard every day.
For more information on Glia's solid security performance, read our blog, The Digital-First World Demands Reliability, Security, and Scalability.