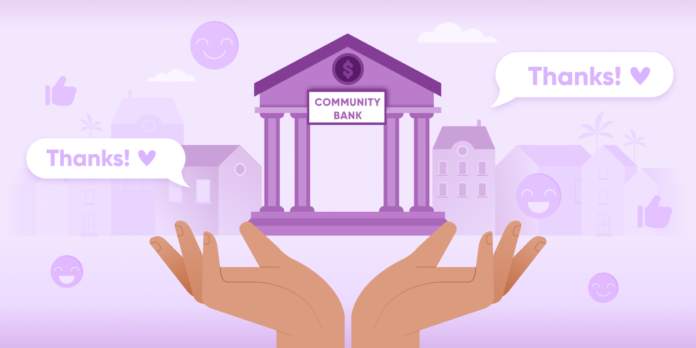 April is Community Banking Month so we wanted to take this opportunity to highlight community banks for their ongoing contributions and commitment to their neighborhoods.
Community Banking Month was created to celebrate the involvement and impact of community banks on their local populations. With over 4,700 institutions representing about 60% of all small business loans, community banks' ties with their local areas are tight. These institutions support many communities nationwide, including several rural and agricultural communities, and often provide outreach, such as teaching free financial literacy classes, volunteering at food banks, and sponsoring nonprofit events.
Community banks invest in their communities in many ways, including customer experiences. According to a recent survey, the majority of last year's increase in technology budgets at community banks was allocated toward customer experience projects. Reinforcing customer relationships and enhancing customer experiences have been at the core of community banks for many years.  
While many community banks have been around for decades, it is unusual to find them operating for centuries, especially with the consolidation in the financial industry. Yet, three community banks have found the recipe for resilience. Dedham Institution for Savings in Massachusetts, Bank of New Hampshire, and National Bank of Middlebury in Vermont have been operating for almost 200 years. That is an amazing accomplishment worth celebrating!
There are many outstanding efforts made by community banks in their communities, not just in April, but throughout the year. It would be difficult to highlight all of them. But, a few caught our attention, which we wanted to share.
We honor all community bankers for their ongoing commitment to their customers and communities. They serve their neighborhoods well and help build prosperous communities. Thank you for all you do!