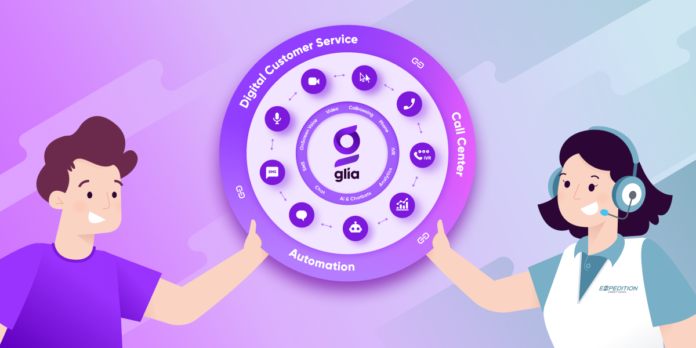 Expedition Credit Union faced a challenge all too familiar to financial institutions: they sought a solution to meet the member where they are and provide the ability to switch channels as the interaction calls for.
The even bigger challenge, as many financial institutions know, is how do you accomplish that? Having a call center AND a chat solution AND a video solution starts to check the boxes of meeting members where they are. But what happens when that channel isn't sufficient for successfully completing the interaction?
We've all experienced times where we're chatting back and forth with a customer service rep, but the inquiry becomes too complicated to handle over chat. Nothing is more frustrating than being told to call a main number for further service, forcing a member to start all over again on the phone.
These siloed channels lead to a poor member service experience.
Expedition knew achieving their goal couldn't be done by piecemealing multiple solutions. They needed to consolidate all of their phone and digital channels on a single platform to deliver a single, seamless experience for their members and staff alike. That search led Expedition to Glia.
The credit union implemented the Glia Interaction Platform with Glia Call Center and Glia's Digital Customer Service solution, enabling them to unify all phone and digital interactions on a single platform. What further differentiated Glia in Expedition's search was the platform's ChannelLess™ architecture. Expedition knew not all interactions are contained within a single channel, and the credit union valued a platform that enabled them to seamlessly transition to any channel or layer in OnScreen Collaboration to better assist the member.
With Glia, an Expedition member can start a chat and shift that interaction to OnScreen Voice or video without starting a new engagement. The same seamless transitions cross departments too. A member can start a chat in member services, and then if they have a loan question, easily be transferred to one of Expedition's loan experts, with the full context of the interaction passed to the new rep.
Having a true ChannelLess platform has enabled Expedition to focus on the full member interaction, not any specific channel.
Outside of the benefits for the member experience, Expedition has also seen efficiencies in management, staffing and reporting by unifying all of its phone and digital interactions on a single platform. Rather than having to staff different platforms, Expedition is able to train all of its reps on one solution.
Chris Nelson, VP of Operations at Expedition said this about the staffing benefits: "Having a unified, single solution for digital and phone support that was intuitive for our staff to train on allowed us to successfully complete our digital banking conversion without member disruption. The staff and member perception has been amazing. It's one of the easiest systems I've ever trained on."
It was that impending digital banking conversion that led Expedition on its path to search for a single solution that could help it support members through the transition. Expedition completed its migration after implementing Glia and saw its monthly interactions double. Expedition was able to handle this 2x increase in interactions during the digital banking conversion without adding additional headcount, all while boosting member satisfaction.
Want to read more about how Expedition Credit Union transformed its member and employee experience? Check out the full case study for more info.