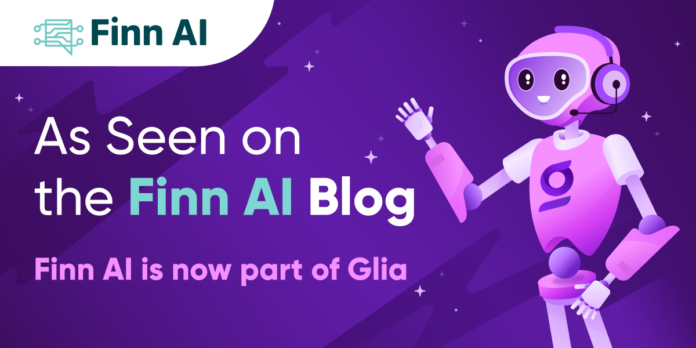 This post originally appeared on the Finn AI blog, which is now part of Glia.
A more personalized customer experience, always-on customer service, and increased demand from digital-first consumers—these are just some of the reasons banks are turning to conversational AI banking to transform their reactive customer service and engagement functions into proactive digital self-service channels.
The mobile-first consumer is on the rise according to PwC's annual survey of 4,000 banking customers. Today 15% of consumers choose mobile as their primary banking engagement channel—a sharp increase from just 10% a year ago. Another study found that mobile banking continues to be pervasive, with 89% of survey respondents reported using it. Furthermore, 61% of mobile banking users would assess a bank's mobile capabilities before opening an account.
We love our devices—it is estimated that humans are outnumbered three-to-one by our devices—with just 7.5 billion people compared to a staggering 22 billion connected devices worldwide. This trend toward mobile-first and the growing demand for digital self-service and an improved digital banking customer experience can't be ignored.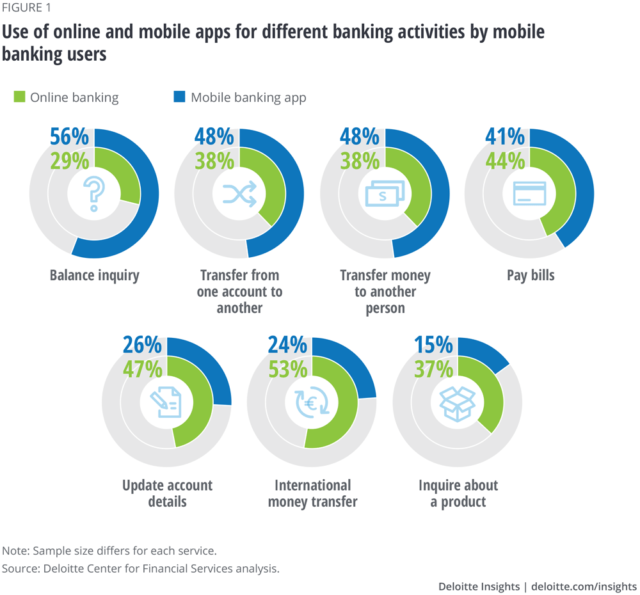 Many banks are already seizing the opportunity to overhaul their customer support and engagement. And there's great impetus for them to do so—according to McKinsey, US retail banks with better customer experiences are seeing significantly higher growth in deposits than their competition.

If growing the top line isn't enough reason to embrace digital self-service AI opportunities, banks are also seeing significant cost savings from the introduction of conversational AI banking into their customer support and engagement workflows.
Conversational AI decreases customer service costs
According to data from McKinsey, companies are saving as much as 29% on customer service costs with banking chatbots. This is significant—BI Intelligence estimates that the move to banking chatbots will equate to $23 billion in total savings from annual salaries alone.
An incredible 265 billion customer support requests are made every year. An AI-powered chatbot is a perfect solution to help deflect and triage many of the repetitive customer support inquiries (45% of these customer service tasks are automatable), and free up employee time for deeper, more productive work.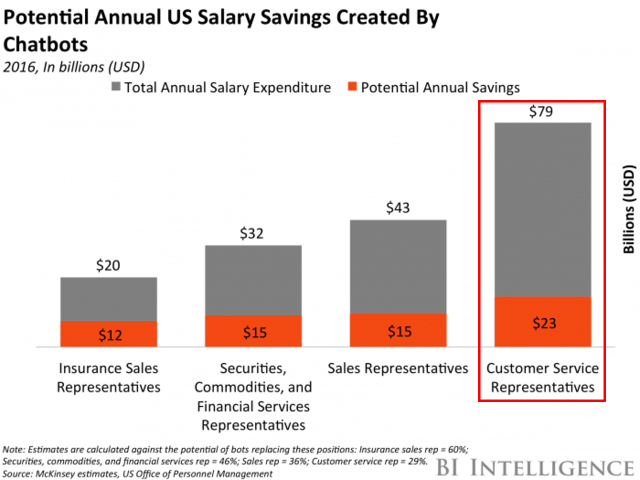 How banks are using conversational AI in customer service
There is a natural lifecycle for the implementation of conversational AI banking. Generally it begins with a simple chatbot for the automation of frequently asked questions. It evolves from there into a proactive digital self-service channel, and from there to a completely personalized virtual financial assistant.
FAQ automation
FAQ pages are long, non-intuitive, and difficult to navigate. Customers often circumvent them and go directly to your customer service team which wastes cycles answering the same questions over and over again. FAQ automation is the easiest place to start with conversational AI banking. With natural language understanding, you can train an AI model to answer repetitive questions in a simple, conversational, chat-based manner and save your team an enormous amount of time.
Customer service with a human handoff
Evolving from FAQ automation, AI models can be trained to answer easy customer service requests like password changes, card activations, ATM/branch/kiosk locations, branch hours, appointment bookings, and so on. When the banking chatbot gets stuck on a question it can't answer, it automatically sends the question (along with the conversation thread that's already occurred) to a human. It then learns from the way the human responds so it can accurately answer the question in future conversations.
Proactive customer service
Once trust is built in these virtual banking assistants, banks can start to delight customers with more proactive approaches. First, your virtual banking assistant can alert customers to unexpected activity on their account or send a warning about bank fees, credit card charges, or impending overdraft fees. This gives customers an opportunity to move money around to avoid unexpected charges. While this may seem counterintuitive to a bank's mission to make money, in the long term, happy customers are loyal customers—and more profitable over their lifetime.
Personalized financial advice
The next stage in conversational AI in digital self-service is the most exciting—personalized financial coaching. Again, it requires greater trust from the customer that's built over time. The virtual financial assistant provides tailored suggestions about what customers should do with their money to help them meet their individual financial goals. It can assist with savings and investments and even help reduce debt.
In fact, improving the financial literacy of customers can even decrease the frequency of delinquent loans, diminish the number of charge-offs and losses, and improve the charge-off rate for banks overall. People are more honest when dealing with non-human entities, particularly when discussing personal finances and debt. So discussing their debt situation with a chatbot can provide a safer and less shameful experience.
Digital self-service: The ultimate customer experience
Today's consumers—especially those in their 20s and early 30s—are becoming increasingly receptive to having their banking services provided by a non-traditional financial services company. And there is evidence that high-margin elements of a bank's business are being eroded by digital challengers, (McKinsey's latest report indicates banks are trading at a discount to other industries as a result of this—up to 45 percent as of last year).
This is because customer expectations are now defined by Google, Amazon, Facebook, and Apple (and raised even higher by innovations in fintech). To meet these expectations and recoup some of their lost profit, banks are rethinking their processes from the customer perspective to deliver outstanding service across the entire customer journey.
Digital plays a big role in that journey. It has been proven that consumers young and old prefer using websites and mobile applications for their routine banking transactions. The next evolution of this digital customer journey is conversational AI banking and virtual financial assistants. In fact, according to Gartner, consumers will manage 85% of the total business associations with banks through chatbots by as early as next year.
AI-powered virtual financial assistants can open new conversations with customers and help personalize the user experience like never before. This acknowledgment of the individual, when executed correctly, helps to build and maintain trust—and ultimately improves your top and bottom line.