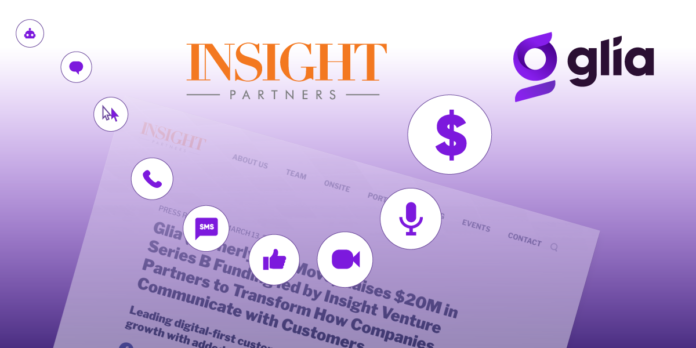 We are so proud to announce that Glia has raised $20 million in additional funding led by Insight Venture Partners. In addition to existing investors, this investment brings Glia's fundraising total to $29 million – current investors include: Tola Capital, Wildcat Capital Management, Grassy Creek, and Entrepreneurs Roundtable Accelerator.
"We are proud to partner with Glia to transform how businesses connect with customers," said Lonne Jaffe, Managing Director at Insight Venture Partners- who will also be joining Glia's board of directors. "Glia's innovative technology includes an elegant blend of CoBrowsing, video chat, voice communications, and a machine learning-powered chatbot chassis that works across Amazon Lex, Google Dialogflow, IBM Watson and more. Glia is one of the shining stars of the New York City technology ecosystem, and we're excited to get the chance to provide the fantastic team at Glia with the capital and scaling support needed to continue their rapid growth in 2019 and beyond."
With his new round of funding, Glia plans to expand its sales, customer solutions, marketing and product development teams across its three offices in New York, Tartu and Tallinn. By adding additional team members across the organization, Glia plans to accelerate the company's mission to combine the human touch with technology to create the best customer experiences through Messaging, Audio and Video Chat, CoBrowsing, Screen Sharing, Live Observation and Artificial Intelligence.
If you're interested in reading the full press release, click here!