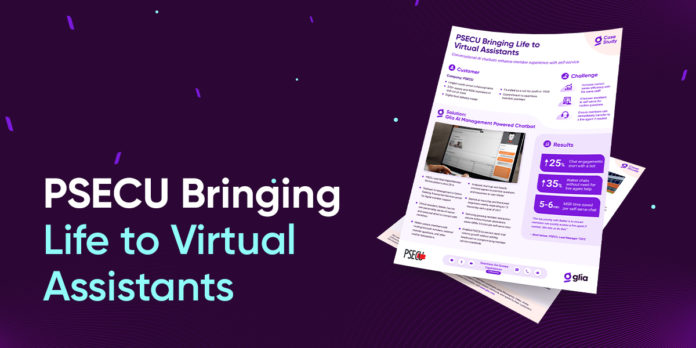 When PSECU, Pennsylvania's largest credit union, implemented Glia's chat functionality back in 2016, they saw a large increase in chat volumes and knew they needed to find a way to continue to provide the same level of excellent service for their members. They quickly realized that the best way to handle the increase in engagements was by offering their members self service options for simple questions which freed up their agents to handle the more complex inquiries.
In 2019, PSECU decided to utilize Glia's AI Management platform to build out their very own member-facing chatbot that they named Walter. Since his grand debut into the world, Walter has grown in efficiency and accuracy and currently is able to handle around 75% of chat engagements successfully, and any engagement he is not able to answer is passed along to human agent.
Since going live with Walter, PSECU has seen:
25% chat engagements starting with a bot
35% of chats where Walter did not need agent assistance
5-6 minutes saved per self-serve chat
If you're interested in learning more about how Glia's AI Management platform was able to improve PSECU's online member engagement with chatbots, download our case study!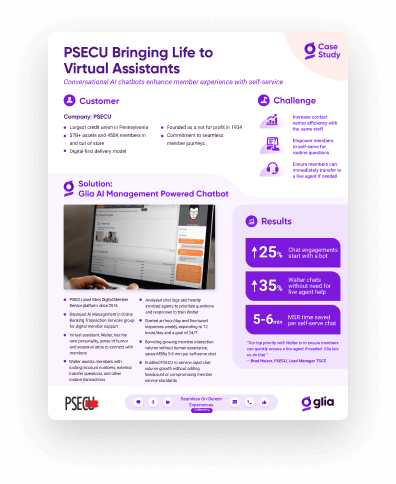 If you're interested in a personalized demo of Glia's Digital Customer Service platform, click here!