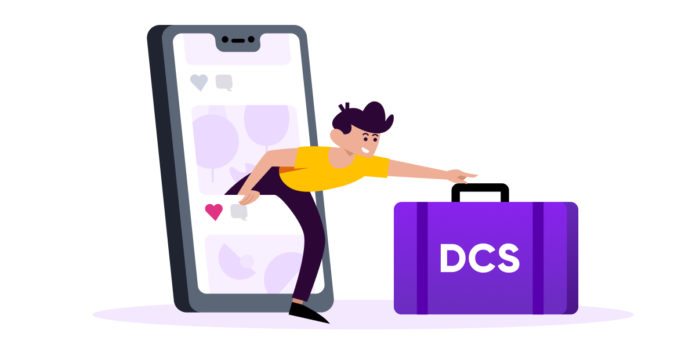 When the pandemic hit, many financial institutions closed branches and told their employees to work from home.
In effect, this social distancing accelerated a trend that was already underway—the expansion of digital interactions between organizations and their members and customers. Even "digitally reluctant" people had to shift from the physical to the digital world. With physical interactions off the table, high-quality digital interactions became crucial. 
All this shone the spotlight on Digital Customer Service (DCS), which seamlessly combines a variety of communication methods—such as chat, voice, and video—with CoBrowsing to meet users of your web and mobile properties where they are and effectively engage and guide them to success. This is particularly important for those who are relatively new to the digital world. 
Providing communication choice shows that your organization cares about members and customers, and is committed to accommodating their needs. Bringing context and clarity to interactions through Live Observation and CoBrowsing minimizes effort and improves satisfaction for all. This improves retention because people who are happy with the support and service they receive typically don't go elsewhere. It's also true that many people who were initially hesitant or afraid to use digital technology for financial matters have grown more comfortable and even prefer the ease and flexibility of the digital options.
So, what does all this mean?
The "shift to digital" affects the staff as well as members and customers. Employees accustomed to helping visitors in the branch need new tools to do their jobs from wherever they work. It's essential that they be able to quickly and easily learn the new system while working in a socially distant environment
Digital Customer Service is changing the competitive landscape for financial services companies. DCS provides a serious competitive advantage, helping organizations satisfy and keep existing customers/members and expand the market for new ones.
Institutions will increase and improve their digital offerings. Once familiar with DCS, customers and agents alike typically prefer the digital experience for its convenience and efficiency.
In short, the shift to DCS is here to stay as we settle into the "new normal."
The big questions are:
What are your peers and competitors doing?
Do they already offer DCS?
Are they implementing it right now?
And, in any event, can you afford to be without DCS? Can your customers and members?