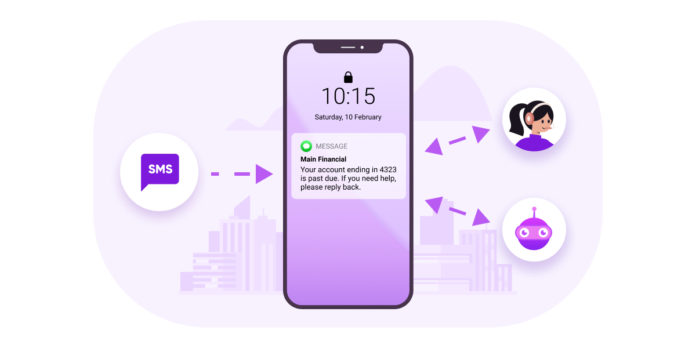 Previously, we discussed how you can make the most of SMS Marketing. This includes turning one-way SMS or text messages into a two-way, actionable conversation. SMS can pay off: studies show that conversational campaigns have a 5x conversion rate, and that customers appreciate timely, personalized communications.
Watch our new video, Turn Outbound SMS into Two-Way Conversations, to see how text messages can augment your business and improve your customer communications:

How are you capitalizing on SMS with your customers? Is it a monologue or a dialogue? Are your customers able to respond to text messages and engage with chatbots or your operators? Start a dialogue with your customers. You can use SMS to engage customers with proactive notifications, interactive marketing campaigns, and an alternative to the "On-Hold" wait.
Seamless Service Via SMS
Glia's SMS Gateway enables you to convert your one-way text campaigns and notifications into a new level of customer communications. Reach your customers in the palm of their hands and delight them with interactive engagements. Provide them the opportunity to seamlessly switch to even richer media such as voice or video chat with CoBrowsing with just one tap. Plus, all of the interactions are securely tracked in the interaction database to ensure quality control and compliance.
Regardless of where the communication starts, you can turn your customers' experience into a frictionless, trackable conversation. The communications, whether via text, chat, video, OnScreen voice, or phone, can be a seamless experience with Glia's Digital Customer Service solution.
Reinvent how you serve your customers; request a personalized demonstration of Glia's Digital Customer Service solution today.