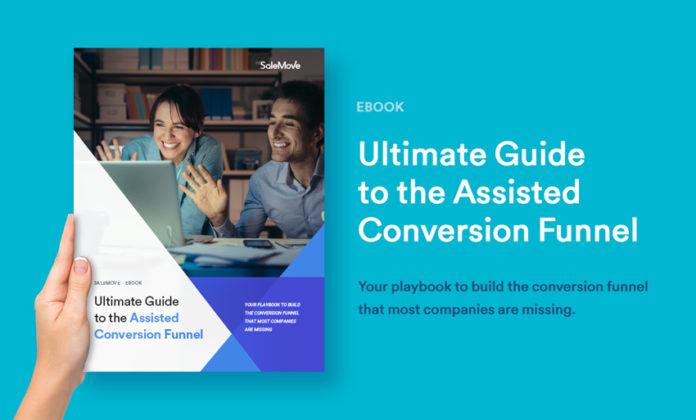 As companies focus on moving more of their business online, it is becoming increasingly important to pay closer attention to the customer journey and online sales funnels being created. For the best shot at success, companies must build a seamless cohesive journey that maximizes engagement while minimizing effort. But doing so, traditionally, is far from easy. For the most part, the customer journey is seldom linear and, in many cases, encompasses numerous channels – both offline and online.
So, how can companies create a cohesive omnichannel customer experience that satisfies both the expectations of the customer and the intended business results of the company?
While most companies recognize the need for an "unbroken" customer journey both offline and online, very few venture to create a journey that sits in the middle. At Glia, we have found this to be a major oversight. It is this offline/online middle ground where we believe (and have seen) the greatest upside exists. In fact, our solutions have been designed to enable companies to move customers from both the offline and online journeys into this middle ground.
When we think about the Offline Funnel (or journey), we think about a customer's experience in the real world (including traditional phone calls to businesses). The customer's experience that takes place in this realm are often high-touch with a deep level of engagement, and because of this, it shouldn't be surprising that companies see great results – both in sales or service. However, producing an exceptional offline experience is typically expensive and often times requires a significant investment in both money and human capital.
On the other hand, the typical Online Funnel (or journey) is almost an entirely different experience for both customer and company. Here, typically, we find low-touch engagement between the company and customer with shallow depth. Most of the effort here falls on the shoulders of the customer and the overall experience can be characterized as "self-serve". Compared to the offline journey, the online/self-serve journey is more economical for the company. Costs are inherently lower, but so are conversions. Volume, on the other hand, is also much higher.
Introducing the Assisted Funnel
To stand apart from the norm, as well as their competitors, we've found that the most innovative companies understand that it's simply not enough to rely solely on offline and online/self-serve funnels. These companies have found their competitive advantage in creating a new middle ground that we like to call the Assisted Funnel.
The Assisted Funnel seeks to move the offline and self-serve experiences closer – slightly blurring the line between the two. It serves to meld the high conversion rates of the offline world with the low costs of the self-serve world – creating a new funnel that offers high-touch, deeper engagement when needed online. Providing this new customer journey is critical as more and more sales move online.
What does the Assisted Funnel look like?
A top US-based lender recently worked with Glia to implement an Assisted Funnel. In their example, the lender found themselves unhappy with the conversions they were achieving online. They wanted to somehow recreate the success they experienced in-person or on the phone, and translate that to the increasing volume of visitors they were attracting to their website.
With Glia's customer engagement solutions, the lender was able to create a guided walk-through of a complex online sales process with a real human guide. Leveraging Glia's chat, video, phone, and CoBrowsing capabilities, we were able to help the lender move offline (callers) and online (browsers) customers down-funnel and further into their journey. This created the high-touch, deep engagement necessary to turn a prospect into a customer – all online without having to switch channels at any point.
Creating the Assisted Funnel
So, how do you create your own Assisted Funnel and how do you measure success?
Building an Assisted Funnel requires an open mind and a fresh perspective on the customer experience. At Glia, we've spent a lot of our time thinking about the Assisted Funnel and we've developed a proven framework for creating one.
In fact, we've written the book on it.
If you're interested in learning more about the Assisted Funnel and how to introduce it to your organization, we invite you to download, The Ultimate Guide to Assisted Funnel Conversion.
In the eBook, you will learn:
3 types of conversion funnels
Effectiveness of each funnel type
Why you should introduce an Assisted Funnel
Steps to building an Assisted Funnel