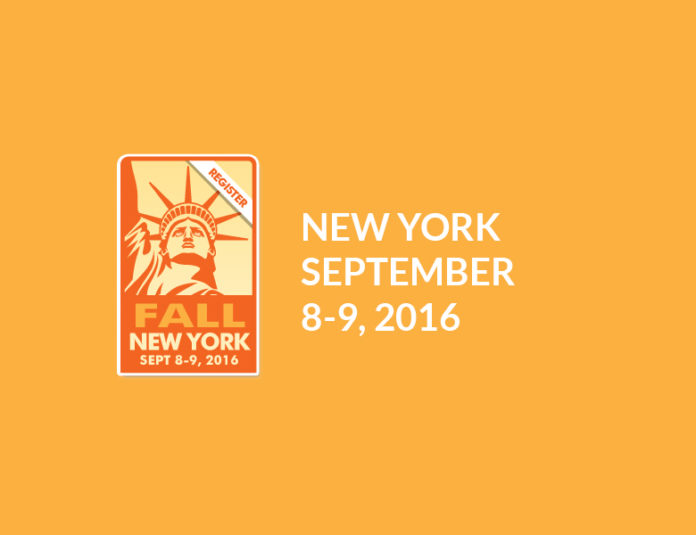 The premier fintech event of the year, FinovateFall promises to showcase some of the greatest new tech for financial services! If you can make it out to the Midtown Hilton this year, look out for the following themes and businesses gearing up to disrupt the industry as we know it.
1. Better Business with Smarter Data
As businesses (startup and enterprise) move toward a more Agile process structure, data-driven decision making has taken center stage. Getting good, accurate data to make the best business decisions can be extremely difficult without diligent record keeping and analysis. This is where companies like Strands come in. Strands promises  software that will "transform complex bank data into key customer insights." Even better, the tools are designed for finance experts, not data scientists. Is this Agility brought to life?
2. Risk-Free Money Exchange
Perhaps the greatest concern of both, financial institutions and their customers, is security. This has been a legitimate concern for mobile wallets and e-payment services alike, which makes it prime problem-solving real estate for ProActive and EyeVerify. ProActive claims that it "creates the safest account on the planet with no risk of fraud." A bold claim – and one worth verifying at Finovate! Then there's EyeVerify, which just teamed up with BioConnect to provide even better security. EyeVerify uses biometric data to provide fast, mobile authentication, and will no doubt demo a very interesting product.
3. Gamification by Machine Learning
The gamification of errands – is there any better way to make work more like play? Using machine learning to provide personalization, FF "merges happiness and behavioral economics to drive mass adoption of savvy consumer-spending paths." With its first public demo at Finovate, FF's presentation is worth the trip for the scoop on the newest gamification tool on the block.  
4. All About the Customer Experience 
And then there's customer experience – perhaps the cornerstone of fintech in 2016? As important as they are, the complexities of financial services can be clunky for the customer. Using technology to make tedious tasks easier and more enjoyable for the consumer is the goal that several other Finovate demos promise. InSpirAVE, LifeRay, and Glia (of course!) are just a few examples of these. InSpirAVE is committed to providing high quality, one-on-one financial advice while LifeRay uses customer pain points and data to provide a better customer experience. Glia continues to bring the in-person customer experience to the convenience and speed of online interactions. All these companies are changing the way we use the internet for business!
5. A Fantastic Audience!
No event can be a success without an amazing audience, though! From financial institutions to larger fintech companies to prominent press, Finovate attendees include the best and brightest in Finance – as well as the most innovative early-adopters. These are the people who recognize the "next big thing" and are the best resources for all the new technologies looking for a foothold.
Glia will demo at FinovateFall this year on September 8th, during session 3. We would love to see you there as a part of our fantastic audience!
Can't make it, but want to learn more? Sign up for a personalized demo!