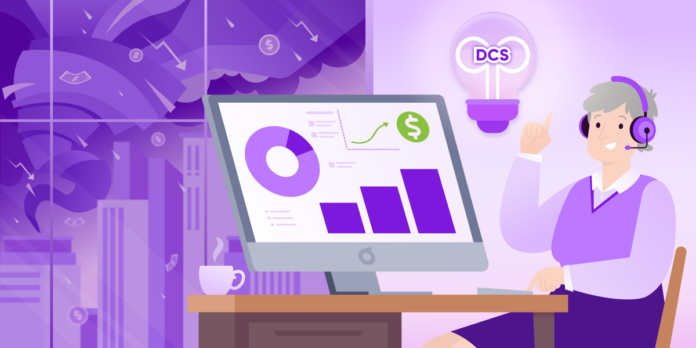 A word that certainly could be used to describe the current economic state, especially in the US, is 'uncertain.' While there have been no credible declarations of a recession by any experts, there is much talk of the looming possibility of one. Both interest rate risk and liquidity risk are driving this unpredictability in the future of the market, but credit unions are simultaneously seeing strong performance with growing assets and increased membership. Rodney Hood, 11th Chairman and current Board Member of the National Credit Union Administration, joined our own Rick DeLisi to discuss current economic trends and how they affect credit unions and their members.
Here are some of the key takeaways from that discussion:
Should Credit Unions be Taking Risks?
One of the major questions to consider during this economic period is whether or not credit unions should be cautious, or if there are opportunities that might be available as uncertainty looms, to increase member loyalty and the overall member experience. Hood explains that during his tenure at the NCUA, his advice has always been that "it's all about risk management and not risk avoidance." He advises that while credit unions should be prudent and thoughtful, there are still opportunities that can keep credit unions thriving no matter what headwinds they may be facing.
As such, to help weather the storm, credit unions can raise early redemption fees to mitigate liquidity risks, monitor the spread between money market rates and external rates offered by public funds, and track outflows of money market share account balances. Hood also suggests to "continuously review and update your credit union's asset liability management (ALM) model assumptions, because that's really going to help you improve liquidity and income projections in the days ahead."
The most important thing that Hood says credit unions should be doing is maintaining the level of trust and support that draws members to them in the first place. "The best thing to do now, during this time of uncertainty, is making sure that you're going to be that port in the storm for those nearly 5 million members who came to credit unions during the onset of the pandemic," says Hood. Surveys show credit unions rank higher than banks and other financial institutions on trust, so maintaining that trust through quality member service and relationship building is a must.
Protecting Members from Fraud
One thing that Hood is reporting is an uptick in fraud, both identity and cybersecurity related, stemming from the pressures that come from an uncertain financial environment. "It's always in these times of uncertainty that the bad actors always want to take advantage of our community" says Hood, along with a call for credit unions to increase fraud awareness and identify fraud risk.
Hood urges credit unions to look at fraud mitigation from an internal perspective as well as externally, providing training for employees to detect and avoid deceptive attacks. Hood also suggests credit unions should have a "safe and judgment-free way to identify and raise the levels and issues regarding fraud," and suggests refreshing training courses for preventing and identifying malicious practices.
Technology Innovations
Many questions were brought up by the audience during the webinar regarding technology and new innovations now being used by leading credit unions. Hood emphasizes his own interpretation of the term 'innovation,' explaining that it involves "taking new tools and products to bring about greater results," and suggests these new tools be used to help credit unions "optimize their ability to serve their members."
NCUA is creating an Office of Innovation and Access to help bring fintech solutions more broadly into the credit union system. Hood emphasizes that integrating these into credit unions is "not because it's the latest, shiniest toy," but because it is "integral to the ongoing success of the credit union system." It is important that credit unions look to these new tools in order to remain competitive and to differentiate themselves as new members look for their next financial service vendor of choice. "Our credit unions are going to need to have some of these tools to remain vibrant in today's dynamic financial services marketplace," explains Hood.
More and more, members are expecting a higher level of digital service from their credit unions. Embracing fintechs is how a credit union can better prepare itself for this shift towards digital-first service expectations. Many are recognizing that members want to be served technologically, over the internet or through their smartphone apps, and embracing this change is integral to the continued survivability of credit unions.

Want to hear more from Rodney Hood about credit unions in uncertain economic times? Check out the webinar replay to hear the full conversation.