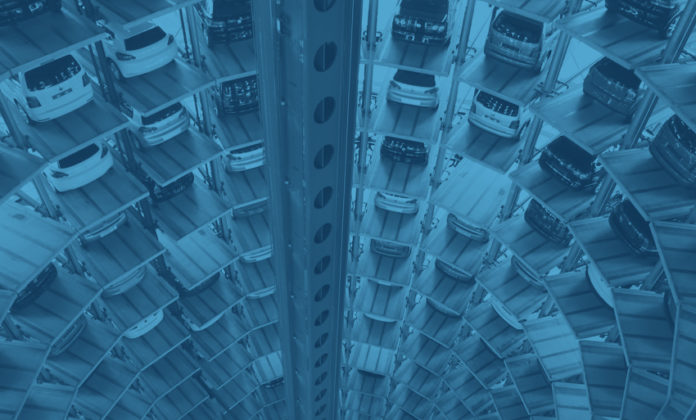 This post is a special guest post written by Rich Shugg, Senior Director at AutoBytel.
Wikipedia defines revolution (from the Latin word revolutio which means "turn around") as a fundamental change in political power or organizational structures that takes place in a relatively short period of time when the population rises up in revolt against the current authorities.   And Aristotle described two types of political revolution – the first being a complete change from one constitution to another and the second being a modification of an existing constitution.
Wow, that sounds like a political science class – but understand this, there is a real revolution going on in our industry right now in the form of how consumers buy vehicles.  And just what is changing?  People are still buying cars but they're buying cars differently.
It's no secret consumers spend more time online researching their next vehicle purchase.  Various OEMs and dealer groups are now transforming their sales processes to meet the desires of consumers who are spending more time online and want to move some or all of the transaction online too.
You can be assured that every OEM and large dealer group has some kind of task force looking to change the sales transaction process, to bring more of that process online.  Then you have the startups aimed at taking a bite out of the used car market such as Beepi, Vroom, and Carvana to name a few, as well as Roadster, Drive Motors and others aimed at taking the new car buying process entirely online.
Even with this revolution, the majority of consumers still want to test drive a vehicle and take final delivery at the dealership.  So how does this impact individual dealerships and what can dealers do to take advantage of this shift in buying behaviors to sell more cars?
In this digital revolution, there are two very important dealership goals.
Get consumers to visit your dealership website.  
You need to own consideration before you can move consumers down the transaction funnel.  Be sure to utilize SEM and SEO best practices, as well as vertical advertising, social media, referrals, dealer review sites, and other programs to get consumers to your site.
Most importantly (and this is where the digital revolution comes into play), you need to keep consumers from leaving your website to do more research – to another dealer or to another brand.  
It is critically important to have a clean, easy-to-navigate website with tools that help consumers move down the transaction funnel quickly and efficiently, to guide them to their final purchase decision.  Can they research by payment?  Can they get credit approval (hard or soft)?  Can they fill out a finance application?  Can they see all of your inventory, and are specials and incentives clearly identified?  Can they review your F&I products or see the benefits of CPO versus new or used?  And are you providing them with the tools to help them understand the benefits of buying vs. leasing?  Can they get a firm or estimated trade-in price?  And if you have those tools, do you have text, chat, or – better still – engagement tools, featuring audio, video and cobrowsing to turn your website into a virtual showroom, to move them closer to a sale?  Finally, does all of the work you've done on your website transfer seamlessly into their dealership visit?  Remember, the dealership visit is just one step in a multi-step process.  It should never restart the process all over again.  
The bottom line is simply this:  Get consumers to visit your website, and then get them to visit your dealership without feeling the need to continue their research.  While no revolution happens overnight, it does happen in a relatively short period of time by historical definitions.  Being a true leader – being a true pioneer – means that you can be on the winning side of this new revolution.