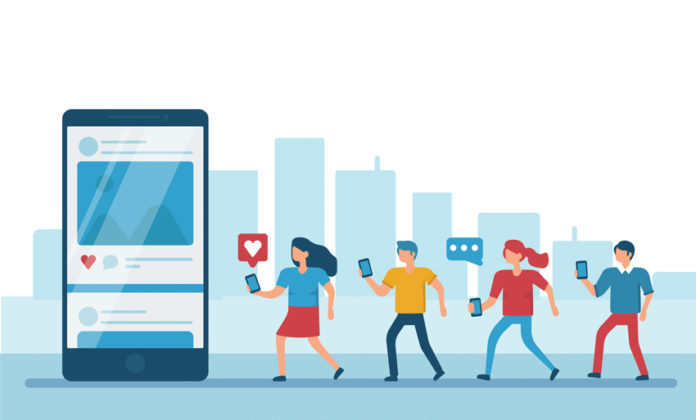 From sharing our latest 'foodie adventures' on Instagram to keeping track of our friends from college, social media has become an integral part of the millennial generation and beyond. In fact, the average American spends about 135 minutes a day on social media apps alone.
Businesses have been taking note for years now, finding new and innovative ways to reach their customer base on various social media applications. The number of businesses using some form of social media to reach their customers is up to 88%- and there's a big reason why. A recent Harvard Business Review Analytic Services Survey found that companies that thoroughly integrate social media and customer experience offer vastly superior customer experiences than competitors do, which translates into stronger growth and dominant positions in their markets.
With so many businesses using social media as a primary channel for communication, what are the most successful businesses doing with it to enhance their CX?
Customer Support and Communication
Perhaps the most obvious and most common way social media is utilized in CX is through interacting with the customer base in a customer service capacity as many times customers express frustration or happiness with a company through their social media outlet. J.D Power found that 67% of customers have used social media for customer service.
And when a customer posts feedback on a Facebook wall or through an Instagram comment, it is very public. They also expect a quick response as if they were interacting directly with the customer service team. Social media is no longer seen as one way communication, where the brand is simply putting out offers on the platform, but as two-way real-time interaction where unanswered comments or posts are viewed negatively on the company.
Additionally, many companies have used social media's function as customer service to create great storylines for a successful CS experience. For example, JetBlue, an airline known for its great social media customer service, received a tweet from a passenger whose TV was just showing static for the entire flight. The customer tweeted at JetBlue and by the time the plane landed their social media team had responded and gave him a credit for his troubles. The key takeaway is that all customer conversations should be listened to, and some even recommend having a social listening strategy in place.
Providing Information
Social media is a fantastic way to keep your customer base informed of happenings within (and outside of) the company. For example, many businesses use social media to highlight the 'human' side of the company. One business posted a picture of one of their employees with a pink strip in her hair in support of Breast Cancer Awareness month. Another shot a short and professional video thanking Veterans for their service on Veteran's Day. Little heartfelt touches like these on social media prove to customers you are about more than just getting a sale.
However, that doesn't mean it can't (and shouldn't) be used for promotions. If there is a big sale coming up, consumers are more likely to find out about it through social media than by visiting a website. Social media is a great space to offer free products, download-ables, and discounts and coupons.
In addition, ads can be more targeted than ever. Ads can be unique for each audience "interest" segment and should be tailored to that audience. However, the jury is still out with targeted ads on social media. Only 56% of companies found that Facebook ads helped generate revenue for their business.
Overall, information can be provided to your customer base in the form of sales, internal happenings, or advertisements.
Creating Brand Ambassadors
The word 'influencer' is now more popular than ever. From YouTube stars to fashion vloggers, most people influencers as people with large followings who have established credibility in a specific industry. However, influencers don't have to be internet sensations with a plethora of followers, they can be any ordinary customer.
For example, if a customer loves a new product and decides to take a selfie with them using that product, they just became a brand ambassador for your business. Some companies get clever and create promotions that ask their customers to post a picture with their product or doing something related to their service with the possibility of winning a prize.
60% of customers engage with a social media brand prior to purchase. If there are enough brand ambassadors posting positive reviews on your channel, that could potentially influence a purchase. After all, MuseFind shows that 92% of consumers trust an influencer more than an advertisement or traditional celebrity endorsement. The point is, loyal customers can very easily become brand ambassadors, all through the use of a targeted social media strategy.
In Conclusion
In short, social media can have a major impact on the CX throughout the customer journey. CX and social media are inextricably linked in most cases, so it behooves companies to have a social media strategy in place as part of their overall omnichannel customer engagement. At the time it may just seem like a simple 'like' or 'retweet', but in reality that is a customer touch point which can eventually generate more business for your company.