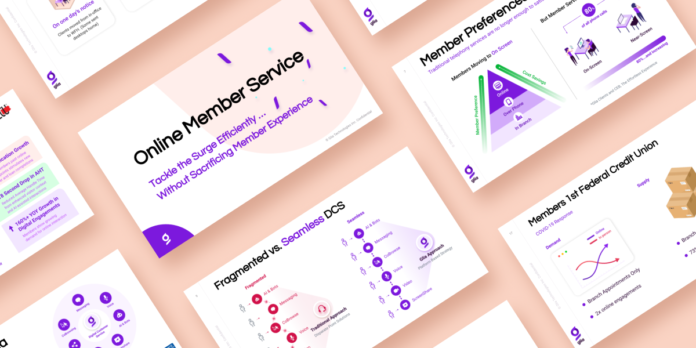 There is a significant global trend of customers wanting to self-service. The ability to self-service is great for members and means financial institutions can provide services at a lower cost. But organizations are still driving customers to abandon the online self-service experience to call member service centers.
At Glia, we understand that member's preferences have evolved with the shift to online everything. That's where digital member service comes into play. Analysts Gartner and Forrester have defined a new category of solutions – Digital Customer Service or "DCS". The core components of DCS are:  AI & Bot driven chat, human chat, messaging, voice, video, screen-sharing, and social media integration.

You can learn more about Glia's ability to encompass all the core components of DCS in our previously recorded webinar with Callahan, "Tackle the Surge Efficiently… Without Sacrificing Member Experience".
In this webinar you will learn:
Traditional Customer Service vs. Digital Customer Service
Digital Customer Service Demonstration 
Surging Online Member Service – Credit Union Stories
Credit Union Work-From-Home Survey Results