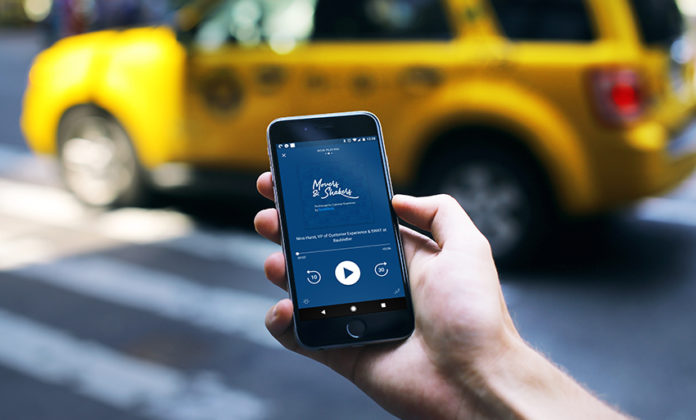 As a growing number of businesses begin competing more on Customer Experience and less on price, we expect to see a shift in the mindset of companies. Whereas in the past, Customer Experience might have been the responsibility of a single person or department, we fully expect to see responsibility spread and take hold across the entire organization.
This seismic shift means that there will soon be more individuals involved in influencing the Customer Experience than ever before and it is this reason that we felt it was important to create a means to educate this audience on the critical role that they'll be playing in their customer's journey.
Beginning today, we're happy to announce the launch of our new podcast, Movers & Shakers.
At its heart, Movers & Shakers is a podcast about Customer Experience. Every two weeks, we'll be speaking to a senior business leader, from a variety of companies and industries, whose job impacts the Customer Experience in some way. We'll dive deep down the proverbial rabbit hole to understand how companies deliver and measure their efforts. Each episode will also provide actionable insights into a variety of customer-facing initiatives our guest's companies have initiated, both successfully or unsuccessfully.
Our goal with Movers & Shakers is to start the conversation on Customer Experience and provide a knowledge base of proven tactics for delivering a best-in-class experience for your customers – all while also having a little bit of fun.
It is our hope that we're able to deliver a diverse, experienced, and well-rounded stable of guests who provide invaluable insight for all our listeners.
We wanted to make listening to the podcast as convenient as possible and will be making each episode available on iTunes, Soundcloud, and Stitcher. Please be sure to subscribe today so you won't miss out on any of the amazing new episodes that are forthcoming.
Welcome to Movers & Shakers!