Coming off the heels of 3 best of show awards in the last year, Glia was able to show yet again why we are always the people's choice. Glia's CEO and Co-Founder, Dan Michaeli, took the stage at FinovateFall 2019 in New York City to demo our platform's newest features and functions.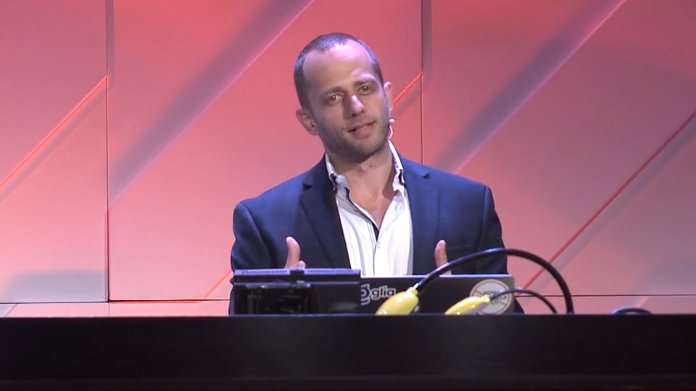 The demo was focused around making an online interaction so simple and seamless and providing digital-first customer support that makes your customers love you, your agents love you and your bots love you (if they could.)
This year at FinovateFall 2019, Dan decided to make the demo an interactive experience and asked members of the audience to take out their mobile phones to show the backend of the portal. During this part, members of the audience were able to see with their own eyes what a company's agents see when using Glia and even launched an engagement with one lucky viewer.
Within the Best of Show winning demonstration, Dan covered many topics as to how the Glia platform is leading the revolution in customer-first communication:
If you're interested in seeing the full video of us at FinovateFall 2019, click here.