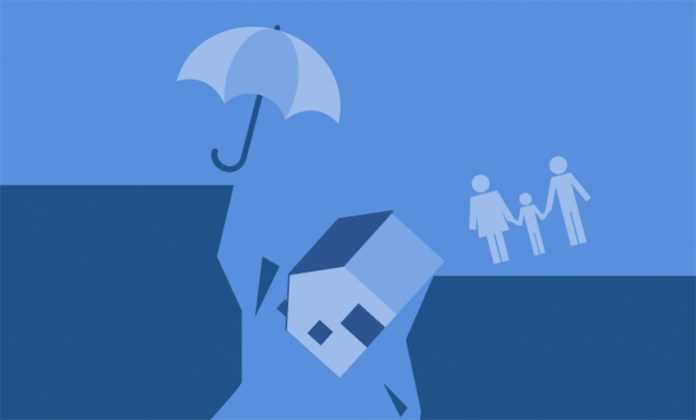 Not one to be left behind by changing times, the insurance industry has been striving to revolutionize its practice. Deloitte's study, Insurance Disrupted, points out that if traditional insurance providers are not able to keep up with rapidly changing technology and evolving sociocultural landscapes, they risk getting left behind by alternative providers eager to disrupt the industry.
Insurers recognize that they don't just need to step up their game; they need to change it. How are insurance companies disrupting the industry to bring better business?
The Digitalization of Insurance
1. Big Data Analytics in Underwriting
Historical information was traditionally used to calculate the risk of insuring a customer and their corresponding premiums. Underwriters, individuals who assess clients' potential for risk and determine their premiums based on that information, must hit the sweet spot between maximizing the company's profit margins and offering a low-cost option to customers. While the use of historical information has effectively informed underwriting in the past, it can also result in somewhat outdated and generalized insights. Providing underwriters with data from various customer channels will help them understand the circumstances surrounding an accident and predict the likelihood of future accidents.
This results in a more accurate and insightful underwriting process with more personalized insurance policies, and a better ability to predict fraud and assess risks. For example, Progressive offers the Snapshot program, which rewards discounts to drivers who have safe driving behavior based on analytics gathered by a telematics device installed in their cars.
2. Adapting to Digital Platforms
Insurers have the difficult job of figuring out how to cater to customers of varying age groups and personal backgrounds and providing them with constant customer support.
The popularity of digital platforms, such as social media or chat, voice or video support, has given insurance providers with multiple channels to build relationships with potential and existing customers. This accessibility has paved the way for a more tailored, customer-centric experience. Like most ecommerce businesses, insurance providers can now provide constant, seamless and easily accessible customer support through various digital touchpoints.
With the open flow of communication and data gathered via software tools like social CRM or hardware such as telematics devices, insurers are also able to use these platforms to ensure their products and services remain relevant in an ever-changing customer landscape. Customer data helps insurance companies develop more accurate profiles of their customers and the type of solutions they need, as well as improve the quality of the company's sales leads.
3. Adapting to New Business Models
The rise of the sharing economy has opened up a Pandora's box of questions for insurance providers. Is Uber responsible for accidents or is it the driver's fault? Will a fire caused by an Airbnb tenant be covered by regular homeowner's insurance? Insurance traditionally covered items that are owned by policyholders, but the sharing economy has hastened the need to cover people's use of something they are merely renting. This has opened up a market for new players willing to provide coverage for these types of businesses, such as Home Protect, which covers Airbnb hosts as part of their standard service. Additionally, it may naturally precipitate a shift in risk management practices which relies on behavior-driven data.
Product-specific Innovations
Disruptive innovation in the insurance industry has not been limited to adapting to new technology. It has also manifested in the development of new products that are more responsive to changes in the world at large.
4. Microinsurance
As is often the case, those who need financial protection are the ones that have little to no access to it. Impoverished communities are often at risk from natural disasters, epidemics, famine, and other hardships. This is where microinsurance steps in. Microinsurance protects disadvantaged clients by providing low-premium insurance to those who are not able to afford insurance. Insurers make up for potentially low profit margins by using innovative distribution channels, such as partnering with local NGOs in developing nations. Allianz and Interpolis are some of the insurers that offer microinsurance to clients. Microinsurance can also help insurers expand to new markets in the developing world that will significantly benefit from purchasing the product.
5. Critical Illness Insurance
With companies receiving hundreds or maybe even thousands of customer feedback points a day, it can be hard to imagine them reaching the desk of a company leader. In Trustmark's case, not only did it reach management, but it made its way back to customers in the form of customer-centric solutions. The company spent three years delving into customer experiences to gain insight into their needs, which they used create Trustmark Critical LifeEvents.
Critical LifeEvents provides coverage for illnesses that are not commonly covered by traditional CI insurance, allowing the option to allot more coverage for more serious diseases. This allows policyholders wider access to preventive benefits and other product features. Trustmark's motivation for creating Critical LifeEvents was to find a way to reduce the number of denied claims, which was mostly due to certain outdated conditions not being met. Through their customer-centric approach, they were able to figure out what their customers wanted and built a product that catered to their needs.
6. Women's Life Insurance
Female empowerment may not seem like a primary concern in the insurance industry, but Royal Neighbors of America has made it clear that quality of life of its female customers comes first. Royal Neighbors, one of the first and largest women-led insurance organizations in America, has begun offering Promise Plus: a whole life insurance policy which offers a Cancer Waiver of Premium Rider to women who are diagnosed with breast, cervical, or ovarian cancer. This waiver promises women under 60 who are diagnosed with Stage II and above breast, cervical, or ovarian cancer the right to waive their premiums for two years following their diagnosis. Royal Neighbors promises that Promise Plus coverage would be affordable enough for all women. By focusing on the needs of a niche market, insurance companies like Royal Neighbors can establish stronger relationships with clients, boost competitiveness, and create new opportunities for profit.
With all the available technological advancements and a constantly changing world, the opportunities to revolutionize the insurance industry are everywhere. It is up to insurers to find more ways to create an innovative industry that cultivates a truly satisfying customer experience that also maximizes profits.