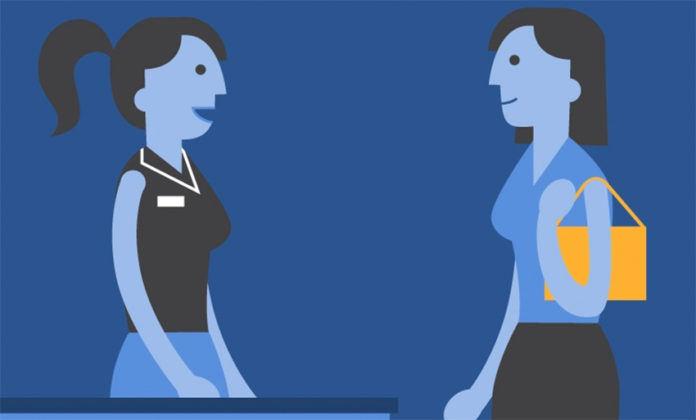 So now that you've reeled in a new customer, the hard work is over, right? In many cases, the work has just begun. Customer retention is just as important as customer acquisition. According to Amy Gallo's report in the Harvard Business Review, "increasing customer retention rates by 5% can increase profits by 25% to 95%." Plus, while the likelihood of a new customer buying your product is about 20%, the probability of an existing customer making a purchase is about 70%. Those are some pretty solid numbers!
No matter how long you've taken to earn someone's business, you can bet that your competitors are working just as hard to take them away.  Customer retention strategies should be in place at the moment of a new acquisition and should be in effect throughout the lifetime of the B2C or B2B relationship.
So, how do you keep your customers for good?  By establishing brand loyalty, of course.
Brand loyalty is the tendency for a customer to give repeat business to a particular brand over its competitors. It is a customer's choice to a remain loyal to a brand because her or she believes it offers a better service and higher quality than anyone else, regardless of pricing or other financial reasons. Brand loyalty is advantageous in marketing as it creates brand advocates, and that can mean a satisfied customer telling friends and family about your business.
The thing is, establishing brand loyalty is easier said than done. Here are some ways to improve the odds of keeping that customer hooked for good.
1.  Provide Flawless Customer Service
A happy customer is a loyal customer. He or she is treated as a valuable asset to your business whose concerns are valid and important to you. According to an American Express Survey, poor customer service has led to 78% of consumers bailing on an intended purchase or transaction. One of the most painful things in modern-day business is having to go through a lackluster automated customer service system. You know the bit:
Customer: "Return to home! Home!"
Automated System: "Burn the gnome, is that correct? If yes, say 'yes.'"
Customers crave personalized support. According to an infographic by Business 2 Community, 71% of customers said their preferred mode of communication is speaking to a rep on the phone. But it's not as simple as it sounds. 85% of people are dissatisfied with that customer service phone experience. The main problems? 69% felt the hold time was too long, 94% dislike being transferred multiple times, and 84% are frustrated that the representatives do not have immediate access to their info.
What do these numbers tell us? Customers value their time, so streamlining your customer service to be as efficient as possible is key. Having knowledgeable customer service representatives to meet the demand is paramount to alleviating these frustrations. In addition, having lightning-fast turnaround on emails is another surefire way to impress a new customer. All in all, keeping the transaction as pleasant as possible will have your customers raving about feeling well taken care of.
2. Have a Feedback System
Your customers are bound to have opinions about your customer service. And regardless of whether or not we agree with them, they all want to be heard. Giving customers this voice in your business will keep them engaged and feeling important. Also, rather than always reaching out to your customers, giving people a chance to proactively share their thoughts allows the roles to reverse and gives you the chance to listen.
Keep in mind that there is implicit feedback (buyer behavior and usage behavior) and explicit feedback (surveys, interview, etc.). Mixing in questions where customers can rate aspects of your business (which is quantifiable and easier to analyze) along with open-ended feedback (freedom to speak their minds and suggest new ideas) is the perfect combination. This could come in the form of a customer satisfaction survey after they have the product, or feedback on a new product.
3. Reward Loyalty
Many businesses have reward or loyalty points programs to encourage customers to continue using their services. Airlines often reward repeat customers with mileage for future flights. Apps like BELLYallow loyalty to be tracked digitally and redeemed easily. However, a 2015 Colloquy Customer Loyalty Census, American households average 29 memberships, but only are active in 12 of them. So what separates the studs from the duds?
Some of the most successful campaigns use a "tiered system," in which customers are given silver, gold, or platinum status, with the higher level customers getting sweet perks like free shipping.
Other juggernauts like Amazon, which launched Amazon Prime in 2005, allow customers to pay a little more upfront for savings in the long run. For one annual cost of $99, consumers get unlimited free shipping, giving value to frequent shoppers so it feels like it's actually benefitting them.  The result? Prime members spent an average of $1500 a year as opposed to only $625 for the consumers who did not have the membership.
4. Set Your Expectations Early
Clients should have a very clear understanding of what you are able to promise them. Setting expectations right away will give the customer a clear outline of the end product that you will deliver. Sure, it's tough to say "no" to a potential sale, but if you can't deliver, you better believe it's the right answer.
This type of response develops trust by showing that you are looking out for the clients' best interests rather than just trying to push a sale.  For example, in order to give yourself some leeway, overshoot the amount of time you have to deliver a service. It is better to underpromise and overdeliver than the opposite.
5. Customer Values
Your business should directly reflect the values of your customers. In order to do this appropriately, you need to know your customers—which pains and frustrations do they experience?
The truth is, business relationships aren't all that different from personal relationships. If we haven't heard from a friend in a while, we usually send an email or drop them a line to remind them that we still care. The same goes for the relationship between a business and its customer.
Transparency is also key. Let your customers see behind the curtain. Companies like Buffer pride themselves on this, being completely open with employee salaries, company revenues, and progress reports. While this may make them vulnerable in one regard, on the other end, there is a complete level of trust established with their customer base. As they say on their site:
"Transparency breeds trust, and trust is the foundation of great teamwork."
Regardless of the setting, people want to know they're appreciated, especially if they are giving their hard earned dollars.
At the end of the day, retaining customers through brand loyalty is all about building a relationship with a customer. Treat them with kindness. Communicate regularly. Deliver results. Be honest and caring. Making each customer feel as though he or she is a meaningful part of your "business family" will keep the client coming back for more.