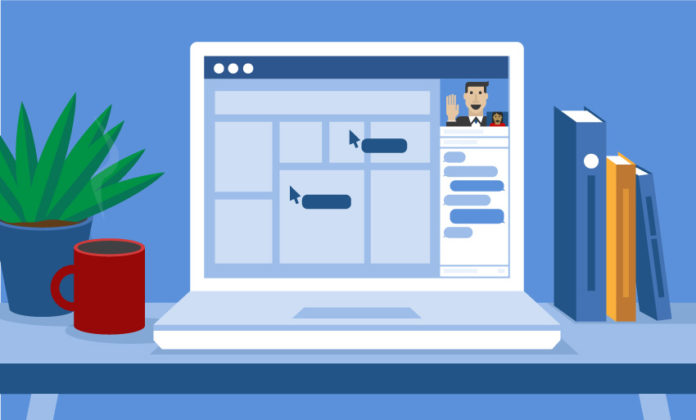 In the last few years, companies have interacted with their customers in increasingly innovative ways. High-context engagement, for one, has exploded in popularity. According to Forrester, only 32 percent of customers trust ads in any channel, meaning that products and personalized customer experience are what makes businesses stand out.
One rising trend tied to high-context engagement is CoBrowsing. CoBrowsing is growing to be a highly sought-after, effective tool for context-based online engagement, especially via mobile devices where screen space is limited. The benefits of real-time customer support manifest in saved time and money, as well as valuable repeat customers. This is especially true when more than one-third of customers on the phone with a customer service representative are on a company's website at the same time.
Also called collaborative browsing, the tool allows two or more people to simultaneously browse a website together. CoBrowsing is beneficial because it allows a company representative to see and participate in the website experience of the visitor, thus providing them valuable context for resolving issues or assisting towards goal conversion. The technology lets companies create deeper relationships with customers, increase online conversion, cut down on help times, and increase customer satisfaction. Through CoBrowsing, some Glia customers are currently experiencing an 84 percent increase in their conversion rate and 25 percent faster time to resolution, in addition to overall higher customer satisfaction.
CoBrowsing 101
Imagine the last time you were speaking or chatting with a company while looking at their website or application. Do you remember how frustrating it was to communicate what you were trying to do? Perhaps even more upsetting was the fact that you tried to complete the action online, but when you weren't able to, you had to dial a number and then tell your entire life story again to an operator, an operator that has no idea what you are looking at, so they have to start the process all over again.
Before enabling CoBrowsing, companies tended to blindly walk their customers through their websites. Agents couldn't see what people were looking at while talking on the phone. They had to imagine where customers were clicking and navigating on the website. Companies would even go so far as to print mocked up versions of their websites for their agents so they could try to guess where a customer was when a customer called in. CoBrowsing takes away the guessing game. Companies' conversion rates and customer satisfaction go up when operators can see what their customers were doing and then actually help the customer to navigate through the process.
CoBrowsing works in real-time by sending web page data back and forth between the customer and company representative's computers while using very little bandwidth. While similar to screensharing, CoBrowsing is technically different. Screensharing involves the computer taking a still picture of the desktop at select intervals and sending the picture over and over. It's not like a video and only one side can have control at once. It's also high bandwidth and not very efficient, often requiring a download or install.
Screensharing has many security risks as well. Downloading takes a toll on security and speed. Screensharing applications require a  download or installation. Some CoBrowsing providers try to use proxy-based CoBrowsing, which basically requires customers and operators to log into a third computer—which neither are using—on someone else's network, which is insecure and slow.
In essence, CoBrowsing lets companies show, not tell, their customers how to solve problems. If someone keeps getting stuck on a part of an insurance application, for instance, operators can look at the webpage with them and guide them through a solution. Even if customers just call in, the operator can tell them to go online so they can help out more effectively. After all, a recent study by the Aberdeen Group found that CoBrowsing can cut down on call times and agents needed by nearly 5 percent.
Glia's CoBrowsing
Whether through video or online chat, Glia strives to bring context to customer interactions, and CoBrowsing is a necessary component. Thanks to the platform, companies know who their customers are and their history, as well as what they are viewing and interacting with in real-time, Therefore, companies can help the customer more effectively at whatever stage in the buying process they're at, from purchasing to service to troubleshooting. In short, companies can use CoBrowsing to solve common business challenges like increasing online acquisition, improving customer support, and providing a better overall customer experience.
Compared with screensharing, CoBrowsing is faster and automatically adjusts according to both visitor and operator's internet speeds. The transmission uses machine learning to optimize the data transfer in real-time. Especially with CoBrowsing over mobile, it's important to continuously optimize the data transfer during a low-bandwidth, high-latency, highly variable mobile environment. Glia's CoBrowsing also works seamlessly across tabs and within iFrames. Glia has several patents on our technology.
Glia's CoBrowsing was built with security in mind. In fact, some of the largest financial institutions in the world currently leverage Glia. Security exists at both the infrastructure and the application level. From the infrastructure level, Glia employees a full time dedicated security team. This team is responsible for all aspects of Glia security including automated code scanning, encryption key rotation, intrusion detection systems among hundreds of other controls. At the application level, CoBrowsing specifically is guarded by advanced encryption, data blocking, and a serverless architecture. Glia's CoBrowsing does not use any proxy, download, installation or plugins. Glia also has mechanisms in place to block specific aspects of a customer's webpage to be CoBrowsable or to even be seen by the operators or Glia's servers.
CoBrowsing in the Future
Even in its spelling, CoBrowsing is quickly becoming normal. Much like Associated Press style changed the word e-mail to email in 2011, cobrowsing has recently changed from its awkward spelling of co-browsing as it becomes more mainstream (at Glia, we prefer CoBrowsing). CoBrowsing is no longer a luxury, now it is more of a necessity for companies to compete in a customer experience driven world. No longer is it OK for a customer to engage with a company and the operator to not have the context and ability to operate within the same channel that the customer engagement was initiated on.  The great news is that companies don't have to only rely on customer experience to produce an ROI with CoBrowsing. The data show that implementing a CoBrowsing solution allows companies to decrease interaction times at the same time as they increase their customer experience.

Despite its popularity, getting CoBrowsing right is still  extremely complicated. Engineers need to constantly optimize the technology to work well with thousands of different websites and browsers. CoBrowsing needs to work with mobile devices, whose popularity has already surpassed desktop computers. Glia is constantly working on tweaking our CoBrowsing in hopes to meet such growing demands.