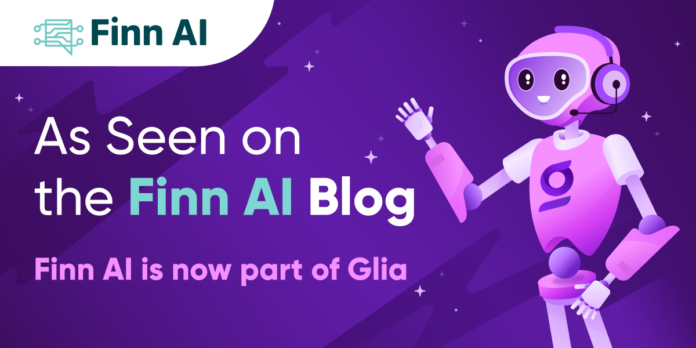 This post originally appeared on the Finn AI blog. Finn AI is now a part of Glia.
Our banking chatbot for Q2 is an AI-driven conversational assistant – built specifically for banks and credit unions – that enhances the customer experience by using easy to understand language to improve digital engagement. Each virtual assistant is trained in banking "out of the box" and aggregates data from all customers for a dedicated library of banking-specific inquiries and pre-defined responses.
The built-in features deliver a best-in-class digital banking experience typically available with only the biggest banks. It helps end users navigate and reach desired outcomes on mobile and online banking using a friendly chat interface they are now accustomed to using across most digital channels.
The chatbot can assist with tasks like:
Pay a friend using chat text
Get balances for all their accounts
Review recent ATM card charges
Freeze or unfreeze a credit card
See a list of recent bank statements
Find the form to make personal profile changes
Find the link to start a mortgage application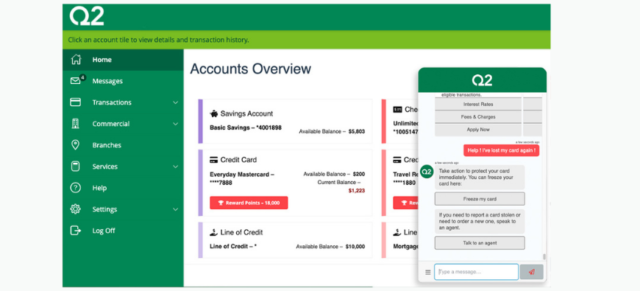 Features of the chatbot for Q2 include:
Over 500 banking specific use cases pre-built into the chatbot
Managed service including banking trained chatbot, infrastructure, management and implementation all in one monthly fee
Pre-integrated, certified chatbot for use in authenticated Q2 online and mobile banking
Optional API connection to enable complete banking transactions from conversational chat
Continuous learning from banking related requests across all of our customers to deliver ongoing natural language improvement as part of the managed service