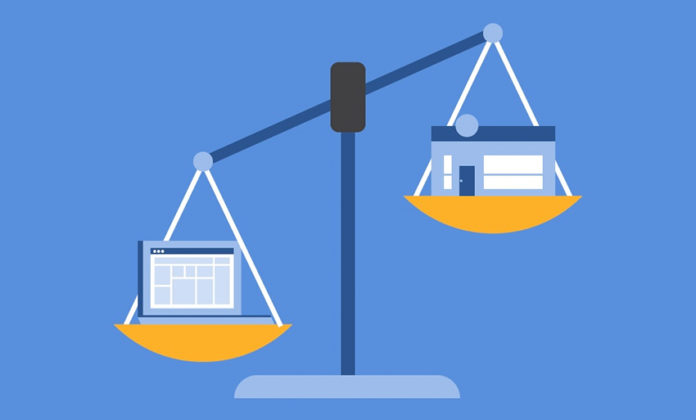 In December 2013, IBM released its annual 5 in 5 predictions. One of the predictions declared that "In 5 years, buying local will beat online". Now, nearly two years later, we can see that unless e-commerce trends pull on a few jet-packs and fly in completely the opposite direction, this particular prediction is probably going to be proven wrong.
Even IBM Makes Mistakes
IBM's position was that people love the speed and automated personalization of e-commerce, but crave the traditional style of shopping in-person. IBM's technology was thus going to swoop in to personalize shopping further by adding cognitive computing technology to the brick-and-mortar sales process. Plus, the transfer process would be faster because in comparison to same-day pickups and one-day local deliveries, "two day shipping [would] feel like snail mail".
This is really where the core of the argument gets stuck.
Why Ecommerce Basically Rocks
Shopping online is convenient for many, many more reasons than just the speed of the transaction and delivery.  Making a long trip to Amazon's distant website puts pretty much anything someone needs at their fingertips – literally!  The sheer variety available on the internet is not something that a local store can realistically match, no matter how personalized the shopping experience is.
The convenience of shopping (for items that would traditionally be stocked in different stores) while sitting at home is furthermore unprecedented, and unlikely to be considered a proper trade-off to examine products in-person before buying.  For local stores to stock such extreme variety and provide the convenience of in-home buying would catapult costs too far beyond profits to be sustainable.
The Awesome Tech of 2015
IBM's cognitive computing technology is meant to combine automation with in-person attention in a brick-and-mortar store to create the best possible customer experience. We at Glia are very much on board with that entire sentence until 'brick-and-mortar'. Automation + In-Person Attention = Customer Experience Sweet Spot Here in futuristic 2015, we are now able to bring this experience online. We can use omnichannel communications to bring the human aspect of cognitive computing to the ecommerce space through video chat, voice communication, etc.  We can even Co-Browse with customers to see how they are moving around the website and which products they are seeing as they do so.
We agree that the concept of cognitive computing technology is very much on point.  We just don't agree that it will revolutionize brick-and-mortar sales instead of online sales to a point where buying local will beat online.  Consider engagement centers, for example.  An engagement center is a business unit that uses technology to communicate with remote customers in real-time while meeting or exceeding the qualities of an in-person customer experience.  A business with a good customer engagement center (local or remote) not only saves costs (thereby lowering prices), it also has the ability to provide largely the same level of customer service to its users.
Two years into IBM's 5 year prediction, we can all agree that supporting local businesses is great.  Saying that people will shop locally more for this reason makes sense.  What doesn't make sense is saying that they will shop locally more than online because it is faster and more convenient – it just isn't.  The biggest advantage of an online or tech business is the vast amount of room to innovate.  Nobody can argue that innovation is the key to disruption, and disruption is the main ingredient for a business' success.  It just so happens that innovation is pushing us toward revolutionized online buying, which provides access to the speed and variety of ecommerce with the personalization of brick-and-mortar.