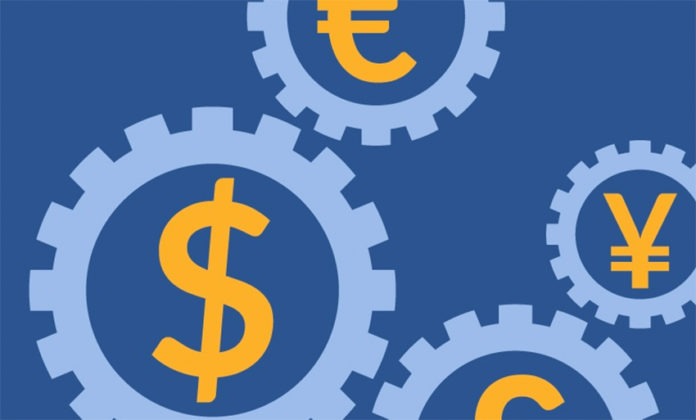 Still reeling from the end of FinTech Week (September 14th – 18th), the plethora of new technology disrupting the space is enough to leave anyone in awe of the industry's newest innovators.  FinTech, or Financial Technology, refers to a section of the financial industry dedicated to technological disruption.  These are the innovators and game changers of finance.  Here are seven fintech companies with inspiring products, people, or recent growth – and the ones we will likely see great things from in the future as well – in no particular order.
Founded:  2007
Product:  Small Business Loans
Having a loan approved can be an extremely stressful and involved process for small business owners, which is where OnDeck steps in to make life easier.  OnDeck's unique platform uses the company's online financial information to determine creditworthiness quickly and easily.  This makes it much easier to grant loans quickly.  Once the loans are granted, OnDeck additionally provides financial services to their clients.  This is one company making waves in the industry, economy, and community.
Founded:  2011
Product:  Mobile Payments
Flint isn't the first company to enter the mobile payments industry, but it is the first to take the step beyond the hardware sellers typically must attach to their phones in order to complete a transaction.  Flint simply uses its new technology to scan a credit or debit card to finish a transaction.  The lack of additional hardware makes Flint more available to anyone with a smartphone.  The clean simplicity of the product opens doors to a wealth of potential modifications and future disruptions as mobile payments become easier and cheaper.
Founded:  2008
Product:  Online Payment Processing
Working mostly behind the scenes, WePay may not come across as the typical Silicon Valley bundle of success, but it is the king of Crowdfunding payments today.  What makes WePay so inspiring is its founders' ability to notice upcoming change in the market and quickly adapting with demand.  Pivoting can become a small company's worst nightmare, but WePay has really shown entrepreneurs how it's done right.  It is likely, therefore, that we can expect continuing and successful metamorphosis from WePay in the future.
Founded:  2010
Product:  Electronic Transactions
With different currencies around the world, new ways to pay such as Bitcoin, Stripe makes it easy for companies to accept payments from anyone, anywhere.  The sheer room to grow and the size of the market at its disposal makes Stripe a company to watch closely as it adds speed and availability to electronic transactions across the globe.
Founded:  2009
Product:  Small Business and Individual Lending
Kabbage's major and undisputable competitive advantage is the speed with which it can grant a loan (7 minutes!).  Processing various data of a company through its platform, the company can decide on credibility literally weeks faster than the typical bank loan process.  Coming into the picture just as The Great Recession was beginning to winding down, Kabbage caught people right as they were beginning to stand back up in their careers and needed quick loans to propel themselves.  Another example of amazing businesspeople making a difference.
Founded:  2014
Product:  Investments Platform
City Falcon takes Kabbage's speed and flips it around for the Investor.  Much newer to the fintech stage, the UK based company uses available online data and information from the media to help investors gather the best information to "increase trading and investment returns".  Despite being in its infancy, the company has already made a smashing entry into the world of fintech by empowering the small-scale investor.
Founded:  2012
Product:  Omnichannel Online Sales Platform
The beauty of Glia's product is how easily it can be adapted for selling in almost any industry.  Financial services is no different, as the company proved during its demo at FinovateFall 2015.  While we see the typical fintech company providing speed to decades-old processes, Glia disrupts the sales process itself by combining the cutting edge technology with the tried and true method of in-person sales.  This is another company to watch for its sheer growth potential!