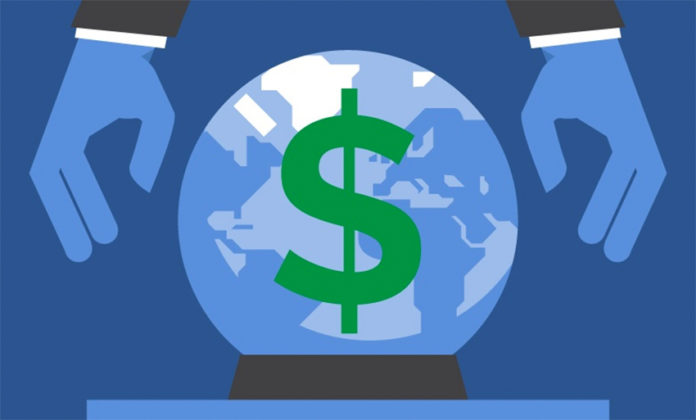 Monetary interactions once meant face-to-face meetings where cash exchanged hands. The financial services industry has since undergone innumerable transformations. With Finovate Europe right around the corner, let's take a moment to consider the advances and trends poised to happen in FinTech over the next 12 months.
Reintegration of the Human Factor
Past years have seen financial services trending toward a more digital implementation.  From online banking to mobile payments, companies have catered to the demand for faster and more convenient services.  While they have succeeded to a great degree, financial institutions have compromised on the quality of customer experience they're able to provide.  Where most transactions were once conducted in-person with an associate working with customers one-on-one, online services have reduced the opportunity to provide such personalized service.
In some situations, such as those issues that customers can solve themselves by conducting a quick site search, this is more of an advantage than a loss. A large percentage of customer interactions can be quickly and efficiently conducted through automated customer services  and marketing.  With large companies like Chase and PayPal wholeheartedly accepting and adapting to this trend, industry thinkers like Wealthfront CEO Adam Nash predict that 2016 will see further advancements in automation that will make once premium services available to a wider audience.
Despite automated systems's ability to simplify many functions, they have not been able to cope with more complex interactions.  For example, a banking customer having technical difficulties with the online app is more likely to want to speak to a real person who is more capable of understanding the issue than a chat bot.  As important as automation is to growth and expansion, there are numerous situations where customers demand one-on-one conversations with a live representative.  Of course, this option must be available while maintaining the convenience of long-distance communication. David Klein, the Founder and CEO of CommonBond, supports the belief that another trend to expect in 2016 will be the emergence of more technology that will "enable stronger, more relevant human connections with customers".
Technology helps us pave the path to the future, but letting it remove too much of the human factor in business will result in the deterioration of customer experience (and thereby revenue).  This year, we'll see the focus on building meaningful relationships become more prominent.
Educate the Public and Double FinTech User Body
With $10.5 million in investments just in the first three quarters of 2015, FinTech is rapidly growing in size and popularity.  Everyone wants a piece of the future.  The thing is, with so much new tech to explore, consumers simply don't know much about it all.  Instead of researching and choosing the best for themselves, customers fall back on word of mouth recommendations in the absence of active marketing by the company.
Naturally, FinTech companies must focus more on B2C marketing in order to survive.  Marketers need to provide information about their products to consumers clearly and conveniently in order to make themselves heard in the ever-growing field of competition.  According to an E&Y study, the top reason for non-adopters of FinTech was simply a lack of awareness.  As the industry works to overcome this obstacle in 2016, the same E&Y study predicts that FinTech use will double from the current 15.5% of respondents.
It will be a big year for marketers and fintech companies alike.  All it will take is properly educating the public about their options.
Insurance Industry Boom
Having experienced a relative lull in comparison to technological advancements other sects in the financial services industry, Insurance is primed for disruption.  Swiss Re predicts an 8-9% increase insurance premiums in emerging markets as a result of the growing world economy (2.5% in the U.S.) that also continues to reflect overall FinTech growth.  "If one word could sum up the focus of insurers in 2015, it is 'technology'," said E&Y last year.  This trend continues into the new year, with a focus in spending on cyber security.The spike in FinTech investments has already given insurance startups a much needed boost, with investments flowing in at record rates.

At the same time, insurance giants are fighting to keep control.  A 2014 study of the insurance industry by Accenture noted a growing trend toward digital innovation that Forrester confirmed this past year.  Even the established leaders in the space are recognizing the changing market and are adapting to survive.  As competition finally rises among emerging technologies, 2016 will see a long overdue boom in the insurance industry.  Whether startups or established giants come out on top (that's a whole other story), this year is likely to witness the revolutionization of insurance in the 21st century.
The Struggle of Mobile Wallets
Mobile wallets (Apple Pay, Google Wallet, Android Pay, and so many more) have become something of a misunderstood trend. The concept of replacing a physical wallet with a mobile one sounds more convenient and safe at first, but do they really provide the value they promise?  A wallet contains more than just a few credit cards.  Identification cards, a driver's license, club memberships, insurance, and even cash are all found in the average person's wallet.  While mobile wallets take care of the credit cards (where they are accepted), they simply lack the technology and infrastructure to apply this convenience to everything else.  Until this issue is acknowledged and progress is made on the tech side of things, mobile wallets will likely continue to disappoint in 2016.
International Expansion
Lastly, the availability of investment and the subsequent growth of FinTech as an industry will spread on an international scale.  From New York to London to Singapore, FinTech is already making its mark across continents and this year will naturally see this trend continue.
Large financial companies like Citi and Barclays are opening up innovation labs in Tel Aviv, Israel.  New Delhi's startup boom makes it a healthy root for future FinTech growth as well.  Everyone wants a piece of the FinTech pie, and 2016 is bound to grow that audience beyond the obvious and into the industry hubs of the future.
Although we are in for a rollercoaster of changes, innovations, and bumps, every bit of evidence points to the industry as a whole coming out on top, particularly in terms of product-market advancement, tech usage, insurance premiums and investment, and global growth.  Through human interaction, better marketing, a long overdue focus on insurance, the ongoing struggle of mobile wallets, and international expansion, FinTech is ready to make waves in 2016.