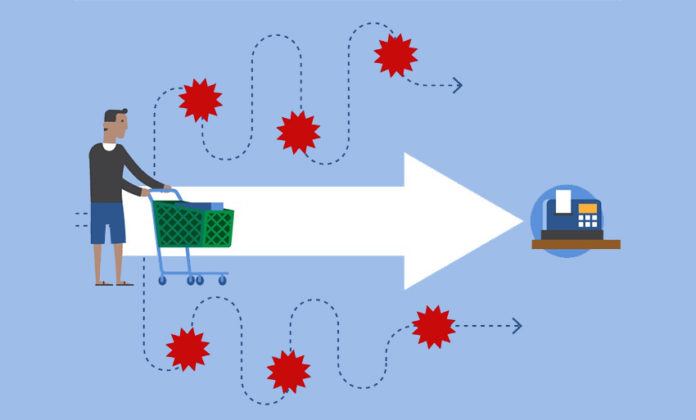 Successful companies understand that the customer experience doesn't end once the sale is completed. Although not as sexy as marketing and customer service, the customer support center is an important but often overlooked means of improving the customer experience.
Companies that offer a multichannel customer support strategy (two or more avenues of contact) are off to a good start. However, an omnichannel approach allows for holistic, smooth contact channel transitions and integrates customer information for an overwhelmingly positive customer experience. According to an Aberdeen Group study, businesses employing an omnichannel contact center strategy typically enjoy a 55% higher rate of customer complaint reductions compared to multichannel contact centers. In addition, businesses that offer omnichannel support centers experience yearly customer retention rate increases that are 41% higher than similar businesses with only multi-channel support centers.
Need more proof your business needs an omnichannel customer support strategy? Whether a customer needs a replacement part, help installing software, or is questioning a surcharge, here are five customer support paint points and the reasons why businesses should adopt an omnichannel approach to support interactions:
Customer Support Pain Point #1: Needing to Jump Through Multiple Hoops For Simple Inquiries
Two of the most important factors when reaching out to a company for support include prompt problem resolution and convenience of access. Furthermore, customers prefer different contact channels depending on the complexity and urgency of the inquiry. For simple inquiries, most customers prefer using a company website or email; they don't want to waste time calling a representative and being put on hold.
Omnichannel Support Solution: Empower Customers with Forums and Self-Service Centers
A Frequently Asked Questions page on your company website or developing a knowledge center regarding your services or products would reduce the need for customers to contact the support center in the first place. This not only empowers customers to find the information they need quickly on their own, but frees up customer support representatives to handle more complex questions and inquiries.
Customer Support Pain Point #2: Disconnected Service Channels
Today's web-savvy customers are already utilizing a variety of mediums to interact instantaneously with businesses, including social media, in-store customer service, mobile apps, and websites. As such, it's important to offer a variety of convenient and integrated channels in which customers interact with your business's support center. However, it's neither convenient nor efficient for a customer to voice a complaint via social media and then have to begin the dialogue again after contacting a support representative via email.
Omnichannel Support Solution: Offer Customers a Seamless Support Journey
In order to differentiate yourself from competitors, it's no longer enough to simply offer a variety of standalone contact channels – the customer support journey should be seamless and frustration-free. According to one survey, 91% of respondents indicated that when transitioning from one customer support channel to another, they should quickly be able to pick up where they left off in the conversation. Omnichannel customer support technology and cloud databases allows interactions to flow, if necessary, from channel to channel in order for the issue to be resolved as quickly as possible.
Customer Support Pain Point #3: Unknowledgeable and Unhelpful Agents
A common customer frustration is having to repeatedly be transferred to different representatives on the phone as no one can answer their questions. This ultimately results in wasted time and a negative customer view of the business. Furthermore, customers want resolutions to their problems – fast. According to one survey, nearly 60% of respondents believe that one minute is too long to be put on hold when contacting a customer support department.
Omnichannel Support Solution: Reduce Customer Frustration with Integrated Data
Unlike a multichannel support strategy, which may result in departmental support silos that don't share information or customer data, an omnichannel approach allows for seamless contact channel transitions and integrates customer information. Specifically, giving agents access to a customer's purchase and support history would significantly reduce the frustration and time wasted of multiple transfers or lost customer information, providing a more positive customer experience and allowing all agents to appear knowledgeable and capable. .
Customer Support Pain Point #4: Lack of Personalized Service
Nothing turns customers off like an impersonal support experience – basic form letters promising to answer their questions in a few business days, off-putting chat robots that skirt questions, or lack of support center knowledge regarding past inquiries or preferences. According to a PriceWaterhouseCoopers survey, personalization was ranked fourth on the list of what consumers want in a digital customer care experience. In addition, an AmericanExpress survey found that 21% of respondents noted "recognizing me as an individual who deserves personalized service" is the best way a company can stand out and exceed customer service expectations.
Omnichannel Support Solution: Enable Personalization Services and Smart Support Routing
One of the reasons omnichannel support is so successful in providing an excellent customer experience is its ability to analyze customer interactions, glean information, and provide insights for future customer support conversations, regardless of the channel. For example, a customer having difficulty installing software may reach out to the company via phone, and then reach out a second time a few days later for a separate issue via email. For a truly omnichannel approach, the support representative answering the email could reference the call regarding the software installation, confirming that the installation went smoothly and that they received the appropriate help.
Customer Support Pain Point #5: Lack of Intuitive Support Features
After making a purchase or filing an inquiry, customers are eager to know the status: Has my item shipped? Was my inquiry received? When will my return be processed? Furthermore, customers can become frustrated with unanticipated or unplanned occurrences, such as delayed service appointments.
Omnichannel Support Solution: Provide Proactive Notifications
An omnichannel approach allows support representatives to answer questions not even asked yet by anticipating – and resolving – customer concerns before they become a problem. This intuitive, proactive approach to customer support is expected to be one of the major differentiators between companies when it comes to giving customers a superb customer experience in the next several years. An omnichannel approach to customer support should include proactive updates on delays or changes to service appointments, reorder reminders, shipping status changes, and booking changes.
While fielding questions and complaints isn't as glamourous as marketing or sales, it's critical to a business's success and reputation that this part of the customer journey is managed well. Investing in an omnichannel support strategy will not only reduce or alleviate major customer pain points, but also boost retention and the overall customer experience.